Ryan Joseph Ramos
March 2, 2013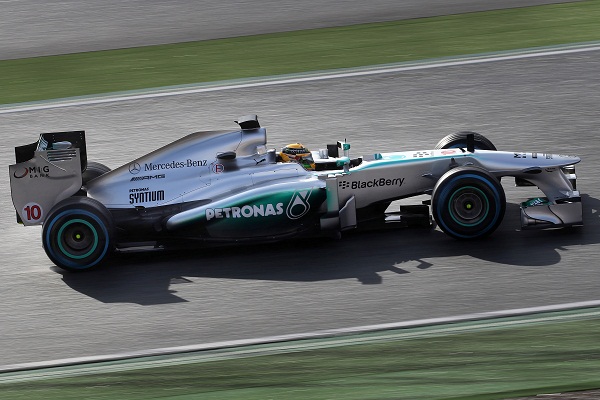 Lewis Hamilton had good pace on his F1 Wo4 during his last day of preseason tests at the Circuit de Catalunya in Barcelona. He managed to top the best times of Day 3 with 1:20.558, and he also had a day-leading 117 laps for the Mercedes AMG Petronas F1 team.
"It was great to have a dry track today for my final day of testing, and we were able to get through all the test items that we wanted to achieve by the end of my programme," said Hamilton. He added that there's still plenty of work ahead for the team, but so far, they've all been "doing a great job."
Hamilton also said that the performance on the three preseason testing rounds have been "encouraging" so far based on the mileage, reliability, and gradual improvements achieved on the car. Still, it's tough to see how Mercedes stacks up with the other teams.
It's clear that Mercedes is keen on getting mileage on the F1 W04 so as to ensure a complete learning process as well as to see how far the car will go. There have been some reliability issues last year, which definitely hampered the results of the drivers. Even Nico Rosberg, who drove his car on Day 2, was happy with the day-topping 120 laps he managed, even though his pace wasn't really up to par with the rest of the field.