Ryan Joseph Ramos
March 1, 2013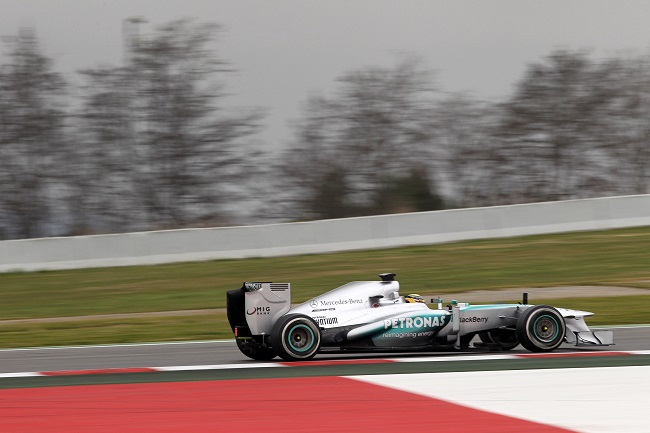 In the afternoon of day 1 of a new round of preseason Formula 1 testing in Barcelona, Lewis Hamilton of the Mercedes AMG Petronas F1 team managed 1:24:348, which might not be all that close to the top time set by Mark Webber (1:22.693) but was still good enough for second best during the day.
That was just part of the day-leading 113 laps Hamilton completed on the F1 W04. Over the entire outing, Hamilton totaled 526 kilometers. The team focused on evaluating their tires for wet conditions during the morning, with further emphasis on getting a feel for the intermediate tires. For the afternoon runs, it was more of the intermediates and medium compounds to simulate wet-to-dry situations.
"The track started out really wet this morning but thankfully the conditions dried out later on and we were able to complete some proper running," said Hamilton, the 2008 F1 champion. "It felt good to work through the race simulation this afternoon; both to get myself back in practice and to put valuable miles on the car."
He added that he was happy at the progress he and the team was making together, especially now that these are the final days of testing during the preseason.
For day 2 back at the Circuit de Catalunya, Nico Rosberg will be the one to take his car out for a run.