Ryan Joseph Ramos
March 16, 2013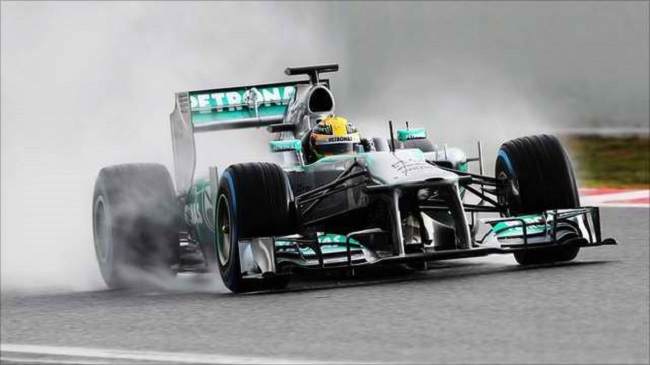 The 2013 Rolex Australian Grand Prix is off to a rainy start, with Q2 and Q3 postponed for the morning of Sunday because of heavy rain in Melbourne's Albert Park circuit. The race is still scheduled to start at 5 pm Australian time on Sunday.
Lewis Hamilton was actually pacing the field sometime during Q1, but the Mercedes AMG Petronas newcomer had to settle for P10 and a shot at a better grid position for Q2. Teammate Nico Rosberg quickly leapfrogged Hamilton before the Brit spun off the wet track and damaged the rear wing of his F1 W04. Good thing he was still able to come back to the track.
The top 16 qualifiers will make it into the next phases of qualifying come Sunday. In order, the contenders are Rosberg at P1, followed by Fernando Alonso, Romain Grosjean, Sergio Perez, Mark Webber, Felipe Massa, defending champion Sebastian Vettel, Jenson Button, Jean-Eric Vergne, Hamilton, Kimi Raikkonen, Paul di Resta, Nico Hulkenberg, Daniel Ricciarddo, Valtteri Bottas, and Adrian Sutil.
This marked the first time since Suzuka 2010 where the entirety of that qualifying session was postponed until the next morning. The start of qualifying itself was delayed, and the race stewards had a tough decision to make once the daylight started to fade and the downpour continuing. Q2 is set for 11 am local time Sunday.