Ryan Joseph Ramos
March 11, 2013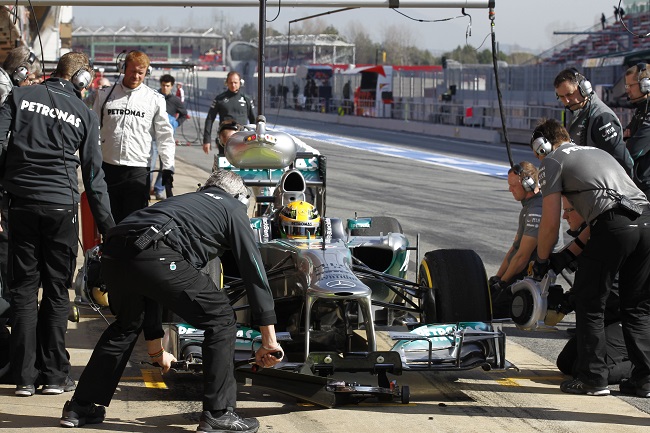 It feels like it's been such a long time, but Formula One fans need not wait too long anymore. The 2013 F1 season is set to start next week with the Australian Grand Prix. We will finally see the new-look Mercedes AMG Petronas F1 team led by newcomer Lewis Hamilton and Nico Rosberg, who is looking to build on a solid performance last year.
Building an Identity
"The first Grand Prix is where everyone finds out where they really are," said Rosberg. "The weather in Melbourne looks very hot at the moment, which is going to be a tough challenge as we have no experience with the F1 W04 in those conditions." He added that the main concern for the team will be handling tire degradation.
What the Mercedes team is will depend largely on how Lewis Hamilton performs. Much is expected of the Brit former world champion, and he is already being billed by rivals as a title contender this season.
"I can't wait to get to Melbourne, get out on track and find out where we stand," said Hamilton.  "The teams don't know how they compare in terms of performance, the fans are fantastic, and, with big changes to the tyres again this year, we just don't know what will happen in the race."
Off-track Issues
It's a season of transition for the Mercedes AMG Petronas team, with a new driver and some new key personnel in management. It will be interesting to see how the team copes with even more transition in the future, with current team principal Ross Brawn expected to exit with the arrival of McLaren's Paddy Lowe next year.
The Mercedes team had great results during preseason testing, but those are just tests and they're under different conditions, too. Once the red lights come on at the Australian Grand Prix, we'll see just how good the team can be.