Ryan Joseph Ramos
March 13, 2013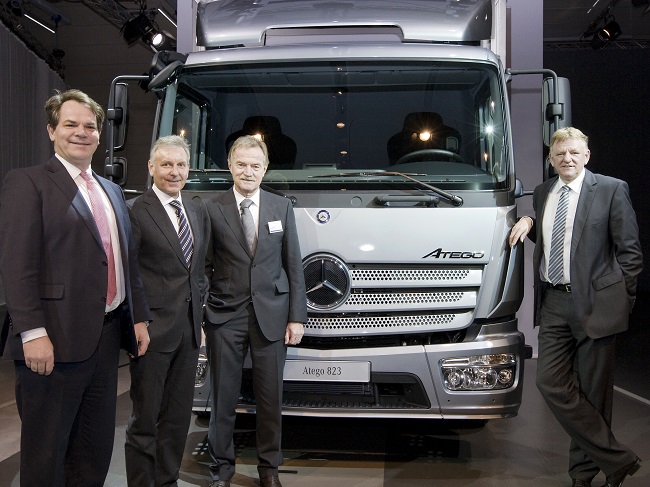 There's a full nine months before the Euro VI emissions standards are imposed in Europe. This marks the conclusion of Mercedes-Benz Trucks' initiative to get Euro VI-compliant trucks out into the market.
With its new Medium Duty Engine Generation platform and Blue Efficiency Power technology, the Atego achieves total compliance with Euro VI regulations. The platform comes with SCR systems, diesel particulate filters, and exhaust gas recirculation. Aside from that tech, there's also a freshly engineered interior for the trucks as well as an ESP system and automated transmissions.
Mercedes-Benz Trucks started its initiative off with the Actros in 2011, followed by the heavy-duty Antos in 2012 and the construction-type Arocs early this year. With the medium-duty transport Atego, Mercedes-Benz Trucks now offers Euro VI-compliant models across its entire product range covering light-duty, medium-duty, and heavy-duty applications.
The Atego has different variants that can fit a diverse range of applications, a must in the distribution vehicle segment. Prospective buyers can choose from varied wheelbase lengths, all-wheel drive variants, as well as four cabs in three lengths, depending on their needs.
In order to reduce ownership costs, this new Atego now makes use of SCR-based BlueTec engines for added reduction of diesel consumption. Mercedes-Benz Trucks also made it a point to develop the new Atego so that it won't have to be serviced as much compared to its competitors.