Ryan Joseph Ramos
March 16, 2013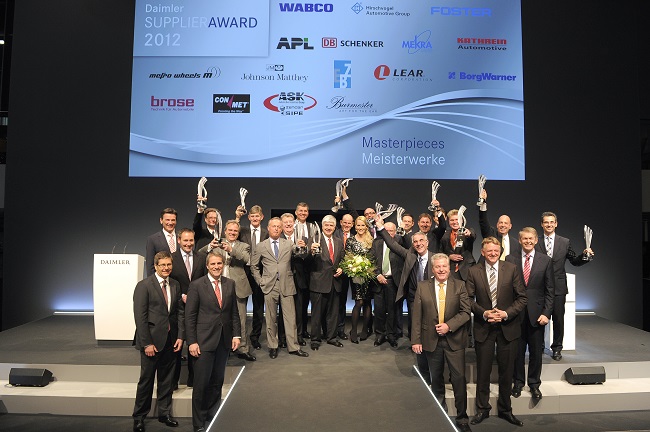 A total of 16 suppliers have been recognized in the 2012 Daimler Supplier Awards for outstanding performance spanning the previous business year.
"Our goal is profitable growth. In order to achieve this, we need you as our partners," said Dr. Dieter Zetsche as he addressed the lauded suppliers at the awards ceremony, which had a theme of "Night of Masterpieces" and was held at the Mercedes-Benz Center Stuttgart.
ASK INDUSTRIES S.P.A., Burmester Audiosysteme GmbH, and Foster Electric (Europe) GmbH were three suppliers who garnered the "Special Award for Innovation" for their work on top-of-the-line sound system used in the new S-Class.
Apart from those three, the different procurement divisions of Daimler all cited batches of suppliers. For the procurement division of Mercedes-Benz Cars and Vans, they awarded five; Procurement Daimler Trucks and Buses awarded five as well; and International Procurement Services awarded three.
Over 450 representatives of Daimler's foremost suppliers were present at the awarding ceremony.