Giancarlo Perlas
March 27, 2013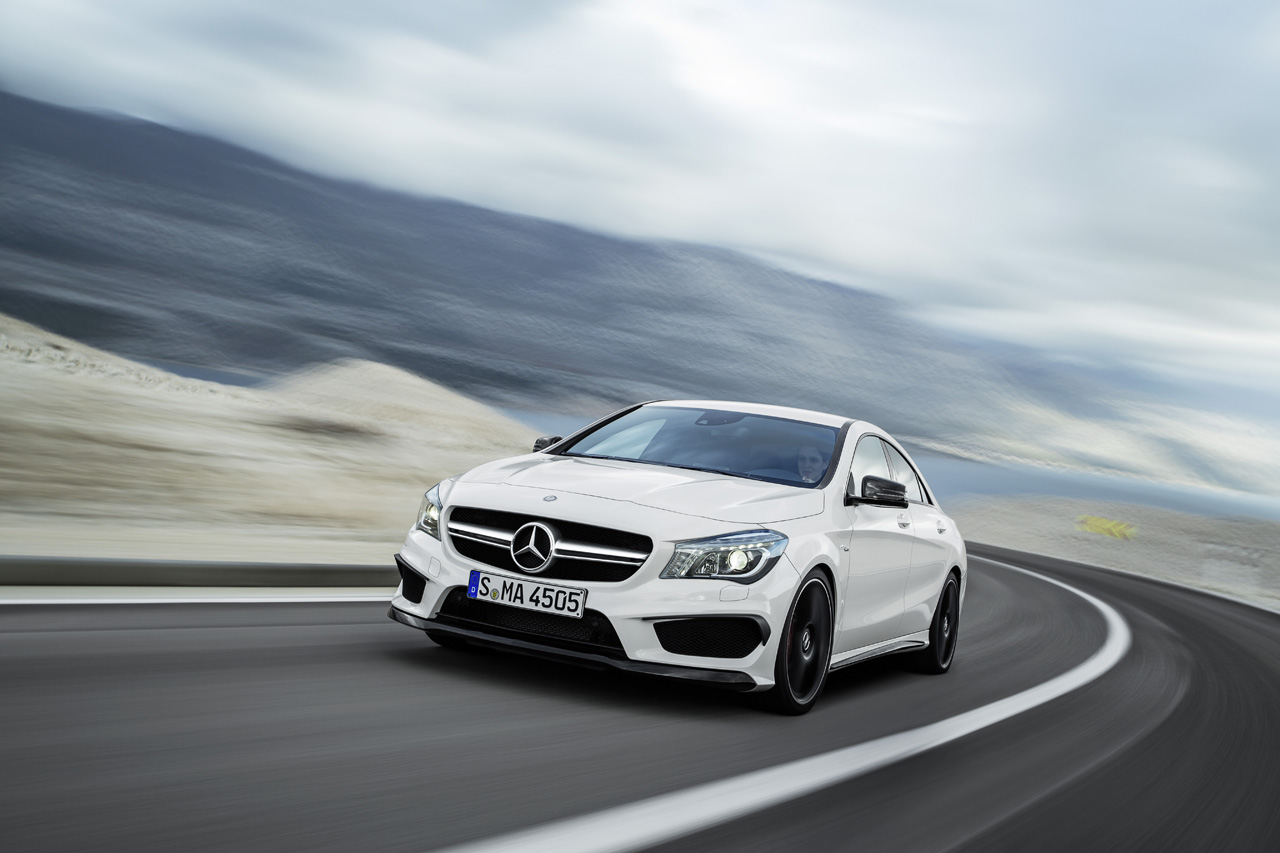 The Mercedes-Benz CLA45 AMG finally makes its much awaited public debut at the very recent New York Auto Show. The new car is packed with the most powerful turbocharged four-cylinder engine with a density of 178 horsepower per liter according to a Mercedes-Benz spokesperson who AutoBlog quoted in its article.
The car has an overall output equaling 355 hp with 332 lb-ft of torque based on our news source. Then, it comes with a 4MATIC all-wheel drive and seven-speed dual-clutch transmission. These specs enable it to go from 0 to 60 miles per hour in a span of only 4.5 seconds. However, its maximum speed is only electronically limited to 155 mph, which is still wonderful.
Aside from the powerful performance of the CLA45, the exterior portion of the car is definitely a thing to behold due to its amazing curves and highlights. It also comes with cool wheels and a balanced height. The interior, where the driver and the passengers will be housed, is not to be beaten as well with its awesome infotainment system, plus improved safety and comfort features.
The report said that the car will be priced around $47,450 based on the announcement of Mercedes-Benz during the event.