Ryan Joseph Ramos
March 4, 2013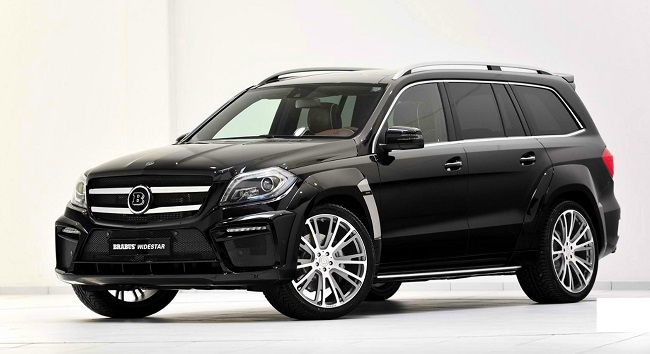 The Mercedes-Benz GL 63 AMG served  as the basis for the BRABUS B63 – 620 Widestar, a powerful performer that showcases superior styling as well. With its forged wheels, muscular exterior, and a beating heart in the form of a 620-horsepower 5.5L Bi-turbo V8 engine, the vehicle turned heads at the 2013 Geneva Motor Show, which served as the world debut stage for one of the German tuner's latest creations.
The WIDESTAR name entails a body conversion for the GL 63 AMG, and foremost among the modifications are the fender flares at the front and the back of the vehicle, adding a full 8 centimeters to the SUV's width. The added muscle gives the B63 – 620 a unique silhouette.
Adding to the figure of the SUV are the BRABUS-branded roof spoiler and rear element. There's also a fascia-integrated diffuser as well as cutouts for the BRABUS stainless-steel sport exhaust's tailpipes. In addition, there's a butterfly valve that should give drivers more control over the growl produced by this WIDESTAR variant.
The front element of the SUV comes with large inlets that help add to the muscular frame, while providing added stability together with an ample supply of air needed by the front brakes and the radiator.
There are plenty of other add-ons that prospective buyers will surely drool over, not the least of which is the PowerXtra module that BRABUS has installed into the electronics of the engine. This module remaps the injection and the ignition, while also providing the necessary boosts that help allow for the 620-hp output.
Exclusive interior furnishings round out the package for the BRABUS B63- 620 WIDESTAR, with tons of BRABUS branding scattered throughout the interior along with top-of-the-line materials lining the upholstery and interior panels.