Ryan Joseph Ramos
March 21, 2013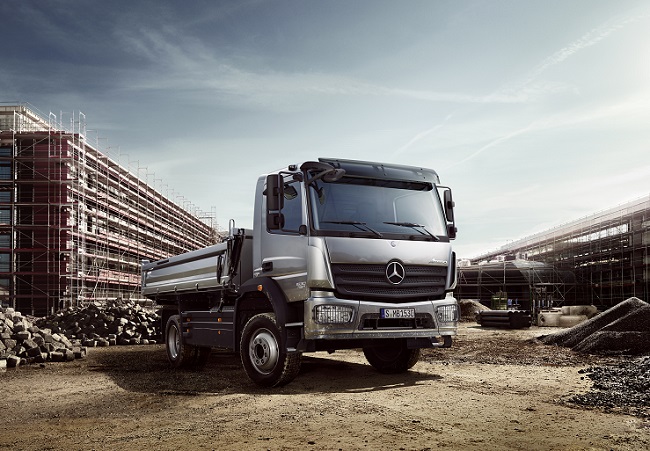 Mercedes-Benz was very active at the Bauma International Trade Fair in Munich, with three trucks making their premieres: the Arocs, Atego, and Citan. This marks the completion of the German automaker's construction offerings, a full-range and custom-designed lineup that will provide solutions for practically any construction application.
The 2013 edition marks the 30th year of the trade fair that focuses on machinery, vehicles, and other equipment for construction applications. That makes perfect timing for Mercedes-Benz, which just completed its initiative to field a Euro VI-compliant truck lineup with the new Atego's debut.
The Arocs is all about power and robustness, while the Atego focuses on value and dedication. Of course, both lean heavily on efficient performance. The Atego line comes with 42 basic models for a variety of applications, and yet can still be availed with tailor-made options for total customization.
The Citan MPV, on the other hand, is an MPV that also sees heavy use in the construction industry, ferrying construction workers and personnel to their respective sites.