Ryan Joseph Ramos
March 27, 2013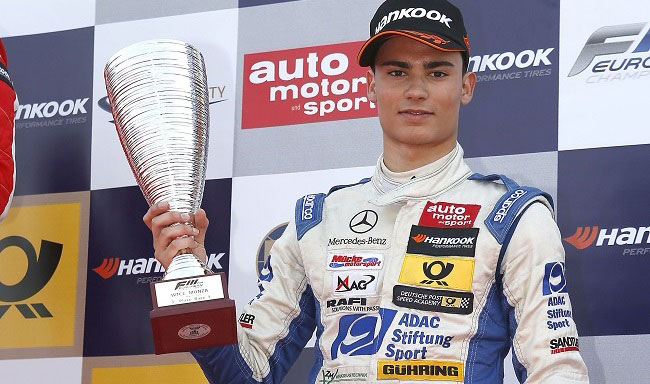 Pascal Wehrlein, who is set to become the youngest driver in the history of the Deutsche Tourenwagen Masters, has just wrapped up his Formula 3 career to the tune of a win to round out three podium finishes in the European Championship this past weekend.
Wehrlein won the second race of the weekend in Monza for RSC Mucke Motorsport, after Raffaele Marciello claimed victory in the first race. The 18-year old Wehrlein is set to join RSC Mucke Motorsport's DTM crop with another youngster, Daniel Juncadella, who won the Formula 3 Euro Series as well as the European F3 Championship in 2012, to which Wehrlein was runner-up.
"A win to mark my last time out in Formula 3 was what I had most wished for, but to secure three podiums is just incredible – especially as I had a touch of flu this weekend," said Wehrlein. He also recounted the difficult conditions in which he raced to get his win on Sunday. He says he is now looking forward to test driving his new DTM Mercedes AMG C-Coupe.
Aside from Wehrlein's stellar performance, Mercedes-Benz was successful in Formula 3 during the weekend, with all of the podium places occupied by drivers that ran cars with Mercedes-Benz engines.
Wehrlein will have ample time to prepare and get ready for the 2013 DTM season, with the first race at Hockenheim slated for May 5th.