Giancarlo Perlas
February 12, 2013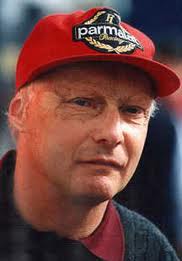 Among the big names who recently transferred to the Mercedes team is Andreas Nikolaus Lauda who is  better known as Niki Lauda. He is known as a three-time F1 World Champion and he is currently serving as the non-executive chair of the team.
But what exactly does his position mean?
Toto Wolff, director of Mercedes F1 team, cleared this up. He said that Lauda's role is mainly chairing the board and his function is totally non-executive in nature. He provides guidance and support wherever he is needed.
Though Wolff is not clear about the scope of Lauda's "guidance and support", he stated that Lauda is not giving orders or decisions on the pit wall as it is Ross Brawn's work.