Giancarlo Perlas
February 12, 2013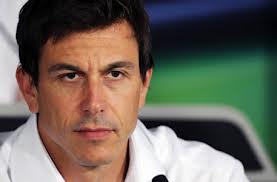 After Lewis Hamilton, Toto Wolff and Niki Lauda's move to the Mercedes-Benz team, rumors centering on another big name jumping ship like Paddy Lowe started. This ignited speculations about Ross Brawn getting edged out from his position.
Despite the rumors, Brawn stayed with the the group and he strongly asserted his position as the team principal. He stated that he is very settled and he has no problems with the team, especially with the new entrants (Wolff and Lauda).
Director Wolff confirmed Brawn's statement by saying that he and Lauda will only be taking the back seat as it is Brawn's duty to call the shots in the circuit. He added that it would be wrong for them to get involved in the pit wall since it is the team principal's job to decide about all the things that happen there.