Giancarlo Perlas
February 4, 2013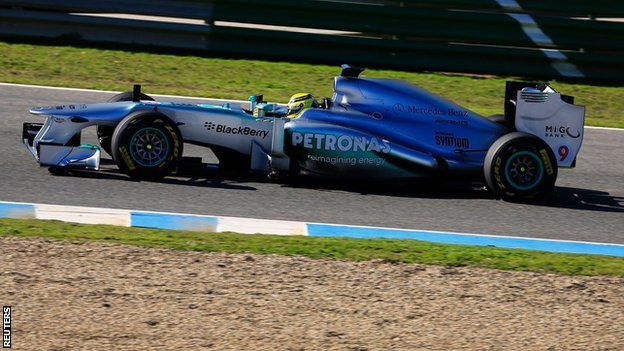 Our dear readers, we are pleased to announce that Lewis Hamilton just unveiled the new F1 Mercedes-Benz car in Jerez, Spain. The new car dubbed as the 2013 Silver Arrow will hopefully propel his dreams to new heights this coming Formula 1 season. The news just came up a couple of hours ago from major news sources around the globe.
"This year is about one step at a time. Finish the first race, getting on the podium, then trying to win races," said Hamilton in his BBC interview during the unveiling event. The newly-acquired driver of the Mercedes-Benz team added that he is determined to do better than the previous season.
Mercedes-Benz team principal, Ross Brawn, highlighted the more advanced design and the more stylish detail of the new car as compared to its predecessors. He said that he is expecting a "step change" in terms of performance too.
Nico Rosberg commented that everything went according to plan and he feels very much at home with the new car. He stated that he is very excited for the proper testing tomorrow.
The new car is not much different with the team's car last season. The rear-end is Ferrari and McLaren-inspired with exhaust gases for aerodynamic effects. It also sports the new "vanity panel" around the nose area. The vehicle retained the standard push-rod front suspension too.
However, the car is no longer equipped with the "double DRS" system because it has already been barred in the F1 circuit.
The pre-season testing starts on Tuesday in Jerez and it will go on for about four days. Rosberg will be driving the car on the first and third days of testing while Hamilton will be on the wheel on Wednesday and Friday.