Ryan Joseph Ramos
February 26, 2013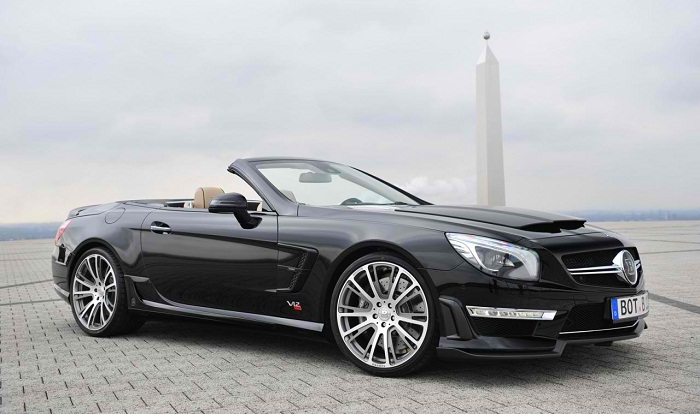 German tuner BRABUS has just released its latest offering: the BRABUS 800 Roadster, based on the Mercedes-Benz SL 65 AMG. True to its name, the car, which will be shown off at the Geneva auto show next week, gets to 800 horsepower  thanks to its BRABUS-tuned 12-cylinder bi-turbo 6.0-liter V12 engine.
The BRABUS T65 RS tuning allows the engine to reach optimum performance. The engine contains specially developed high-performance manifolds, with high-perf turbochargers and integrated turbine housings. In addition, there are four intercoolers.
The BRABUS 800 Roadster features a custom stainless-steel high-perf exhaust system outfitted with free-flow metal catalysts as well as ceramic tailpipes. Drivers can switch nearly instantly between discrete exhaust sounds and a sporty roar through a button on the steering wheel. This is made possible through the exhaust system's integrated butterfly valve.
The car also comes with an AMG SPEEDSHIFT PLUS 7G-TRONIC transmission manipulated by aluminum BRABUS steering wheel shift paddles. BRABUS also developed a new control module that allows lowering of the ride height by around an inch.
With all that, the car takes 3.7 seconds to go from 0 to 62 mph (100 kph). To accelerate to  124 mph (200 kph), it will take the car a mere 9.8 seconds. Peak torque is pegged at 1,420 Nm and the electronically limited top speed is 217 mph or 350 kph.
Prospective buyers should also enjoy the custom interior furnishings available to them, as well as the 20-inch BRABUS Monoblock R Platinum Edition offerings for light weight and max strength.