Ryan Joseph Ramos
February 22, 2013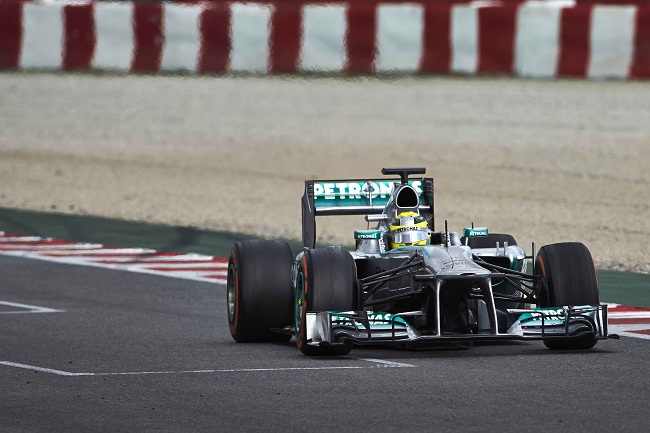 The Mercedes AMG Petronas F1 team is really making the most of its preseason testing runs so far. On the third day of tests at Barcelona's Circuit de Catalunya, Mercedes driver Nico Rosberg completed yet another 100-plus lap run for the day. Rosberg ran for 108 laps, tied for second-most for the day with Mark Webber.
In addition, Rosberg had good pace, and his best lap of 1:22.611 was good for fourth overall compared with the other drivers' times.
Adjustments with the setup as well as gathering all sorts of data was the team's focus during the morning runs. As for the afternoon itinerary, it was all about getting longer runs in using the medium and hard tires.
"We didn't have a perfect morning and it was tough out there with the low temperatures," said Rosberg. "In general, I'm pleased with what we've achieved this week – I did a lot of mileage and the team has done a good job over the winter. I feel more comfortable in the car and the balance is quite good, but we still need to work in a number of areas."
Lewis Hamilton will take over again for the last day of testing in Barcelona.