Peter Parcon
February 13, 2013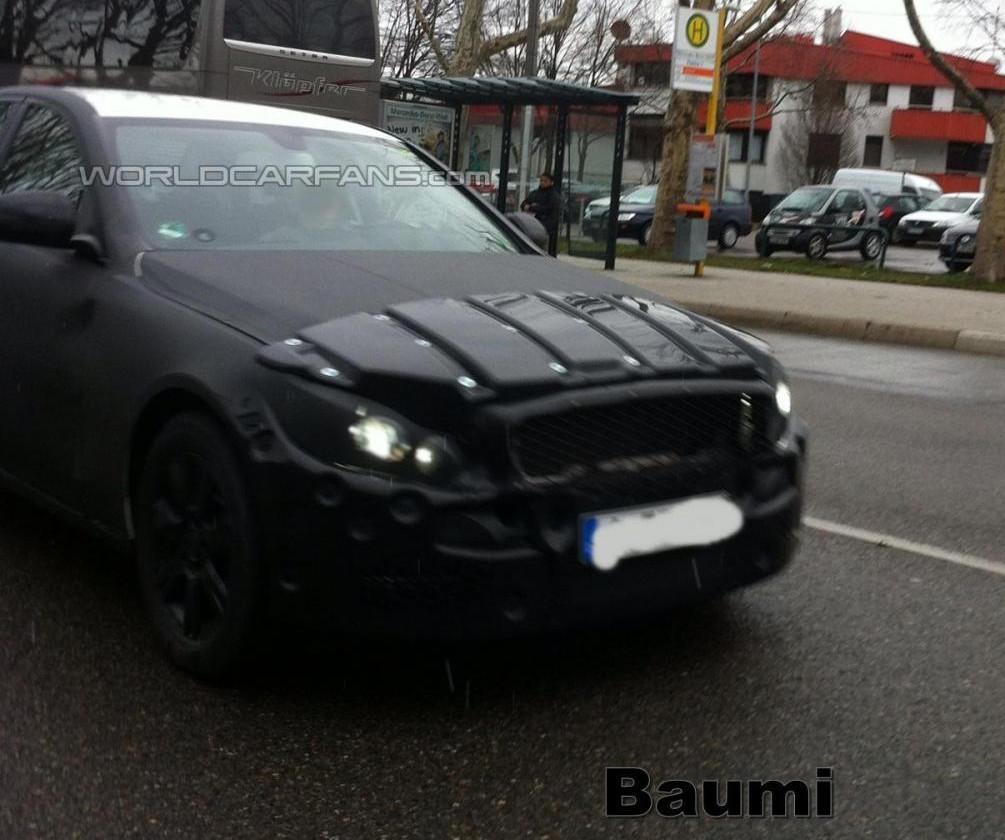 Images of the prototype of the 2014 Mercedes-Benz C-Class were taken recently near Stuttgart in Germany.
The images showed the prototype being camouflaged that resembled earlier spy images. The upcoming luxury vehicle from Mercedes-Benz is set to be unveiled at the Geneva Motor Show. It has a length of around 4.7 meters, which makes it longer compared to the existing model by 0.1 meters. The wheelbase also increased by 80 millimeters as it has a height of 2.82 meters.
The 2014 Mercedes-Benz C-Class will use the MRA platform. This indicates that the C160 variant will have a total weight that is lesser than 1,380 kilograms or 3,042 lbs. The upcoming vehicle is also expected to feature a double wishbone for its front suspension as well as a new rear multi-link design.
The vehicle will also feature a four-cylinder V6 engine that is longitudinally-mounted. The output will range from 184hp (137kW) up to 330hp (246kW). The AMG model of the vehicle will feature a twin-turbo 4.0 or 5.5-liter V8 engine.