Ryan Joseph Ramos
February 7, 2013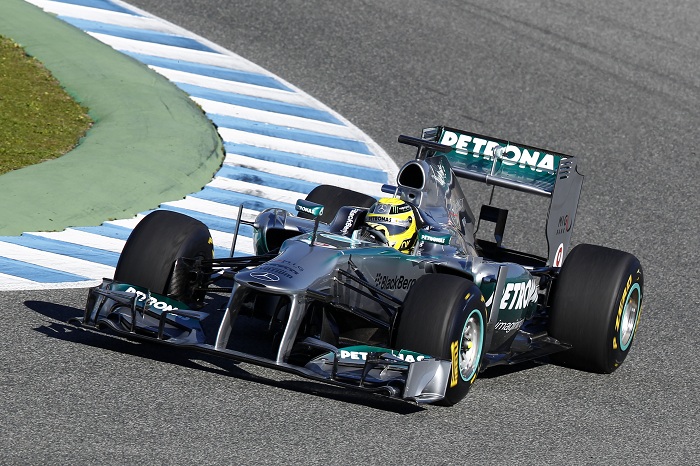 Nico Rosberg took the F1 W04 out for a whopping 148 laps in the third day of F1 preseason testing in Jerez, Spain, covering some 655 kilometers in the 4.428-kilometer track and clocking a 1:18.766 for his best lap time of the day.
"I'm very happy with today and I think it was probably a personal record for me to do almost 150 laps," Rosberg said. "I've never been so well prepared physically as I am this season; I feel on top form and it was no problem to complete the programme.
"In terms of driving the car, I have a good feeling, I can push it and feel comfortable – but obviously we still have plenty of work to do to continue improving," added Rosberg, who will be joined by Lewis Hamilton on this year's driver lineup.
That's a total run of more than two full race distances on the mediums and hard compounds, and it's clear that the Mercedes AMG Petronas F1 team is keen on establishing the reliability of the 2013 Silver Arrow car. Last year's Jerez preseason testing high for laps in a day was Michael Schumachers 132 laps (and that was on the 2011 F1 car).
Aside from reliability testing, there were also evaluations on the car's aerodynamics, including the new design for the car's front wing. The best lap time set by Rosberg was good for second overall among the drivers that took the track in Day 3, with Felipe Massa taking the top lap time of the day at 1:17:879.