Peter Parcon
February 8, 2013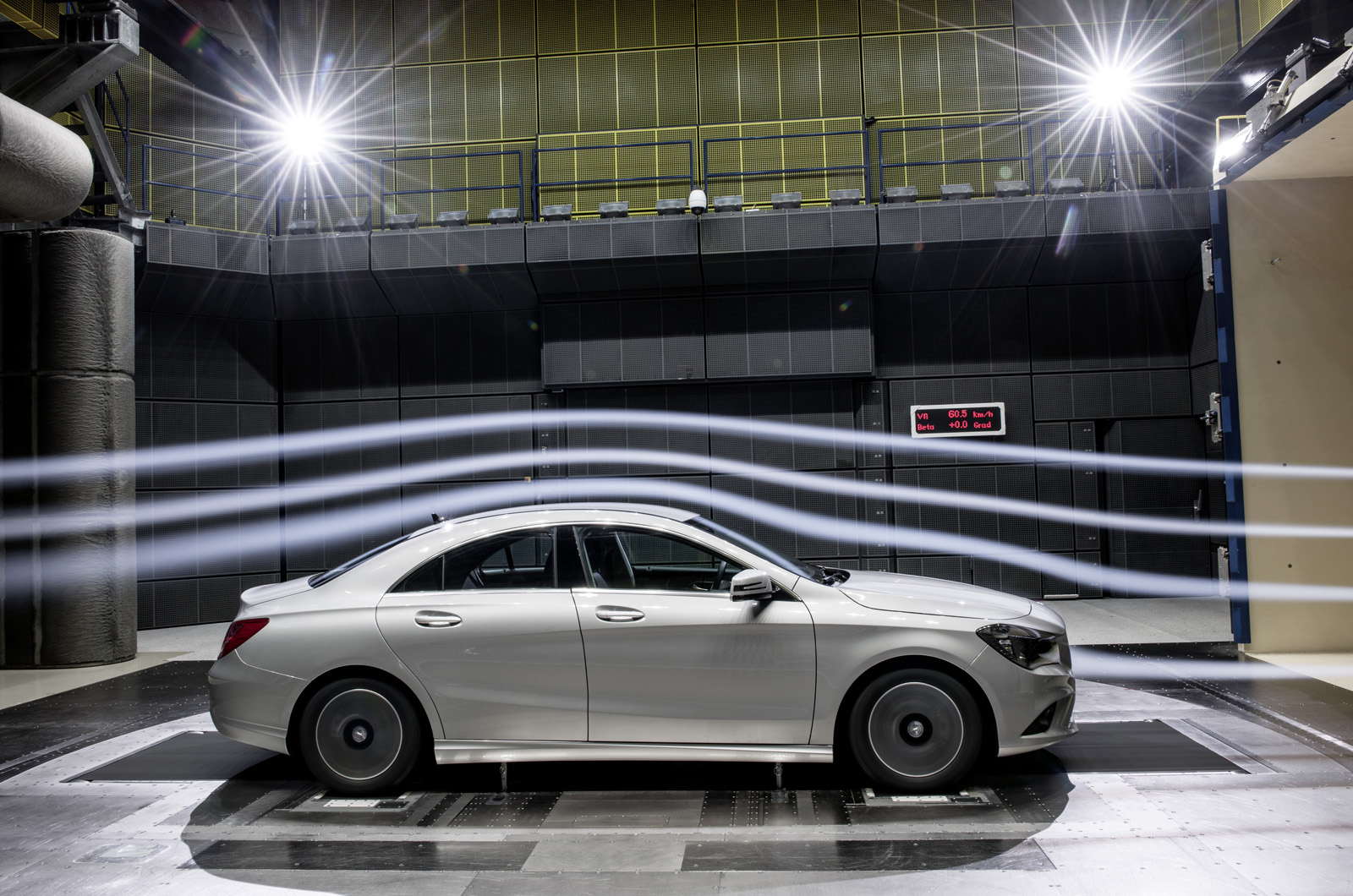 The Mercedes-Benz CLA 180 Blue Efficiency Edition is supposed the most aerodynamic vehicle in the world according to the company due to its 0.22 overall drag co-efficient.
This particular vehicle is one of the five CLA models that will be unveiled by Mercedes-Benz during the Geneva motor show next week. In comparison to the Mercedes-Benz CLA 180 Blue Efficiency Edition, the Prius of Toyota and the 320d of BMW have a drag co-efficient of 0.25 and 0.26 respectively.
The smaller frontal area of the vehicles is the main reason for its impressively low drag co-efficient. A number of enhancements are also included in this particular model but is not available in the other models of the CLA. These features include an enhancement on the headlamps surround sealing, redesigned front apron, serrated spoilers that lead the air straight to the wheelhouse and its adjustable radiator shutter.
The Mercedes-Benz CLA 180 Blue Efficiency Edition also features a four-cylinder 1.6-liter engine that was developed together with Renault. The engine offers 120 bhp and a torque of 147 lb-ft. The CLA can reach speeds of up to 118mph and can go from 0 to 62 mph in 9.9 seconds.
The Mercedes-Benz CLA 180 Blue Efficiency Edition also uses up only 56.5 mpg or 118 g/km. In comparison, a typical CLA consumes 52.3 mpg or 126 g/km.
The new wind tunnel of Mercedes-Benz at the R&D facility in Sindelfingen shows that the company aims to continue its aerodynamic development. The facility also has a rolling road and has the capability of measuring performance up to speeds of 165 mph. The wind tunnel of the University of Stuttgart has been the main evaluation location of the company.