Giancarlo Perlas
February 14, 2013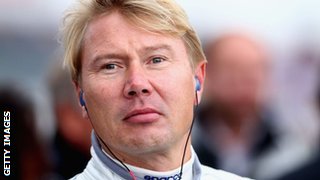 According to BBC, two-time Formula 1 Champion Mika Hakkinen stated that Mercedes-Benz will unlikely come on top this season. He said that the speed of their car is not enough to catapult them to the peak of the rankings.
The 1998 and 1999 champ added that McLaren seems to be in its great form this year so they will definitely get the top position.
David Coulthard does not share his former teammate's view though. He thinks that the Mercedes-Benz has a great engine plus a lot of talented people. So, if the team will get to perfect their car's aero package, Lewis Hamilton will have a great chance of winning a lot of races and even the championship.