Giancarlo Perlas
February 22, 2013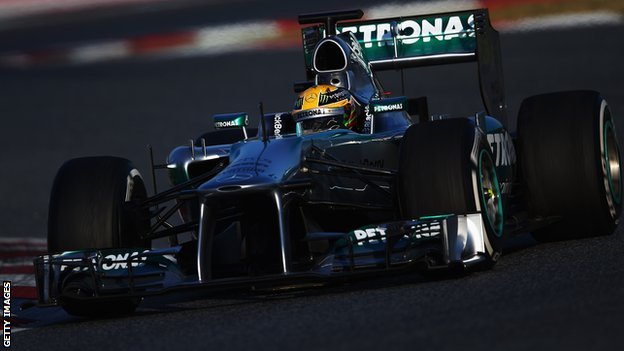 Analysts, fans and even Formula 1 drivers expect Lewis Hamilton to be topping the races this coming season.
In an interview conducted by The Sun, Red Bull's Sebastian Vettel stated that there will be two or three drivers competing for the title for this season. One of the drivers he mentioned was Hamilton.
On the other hand, Ferrari's Fernando Alonzo shared the same view in his interview with Sky Sports. He eyes the young Briton as the strongest driver in F1.
Despite the high hopes of everyone with the Mercedes team, Hamilton disclosed that the car that he is driving is not fast enough to win races yet according to BBC.
Although the goal of the team is to win races, he was vocal in his view that the aerodynamic performance of the car is what's preventing them from gunning for the championship. However, he said that winning is not impossible. The car may not be the quickest but it sure is not the slowest he added.
Despite his analysis, he revealed that the goal of the team for now is to rake in points to qualify for the top 10.