Muamer Hodzic
February 21, 2013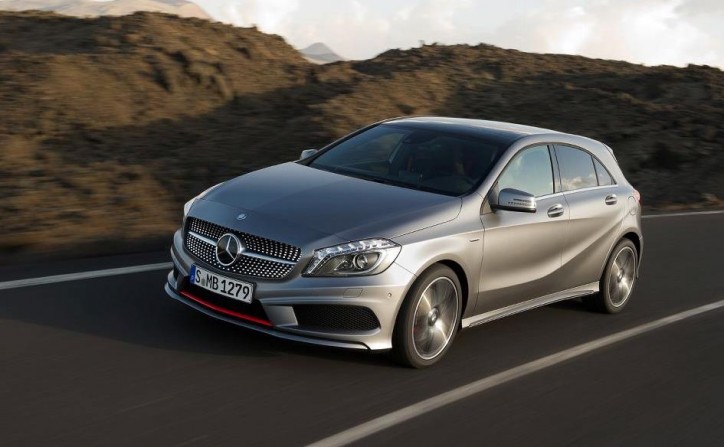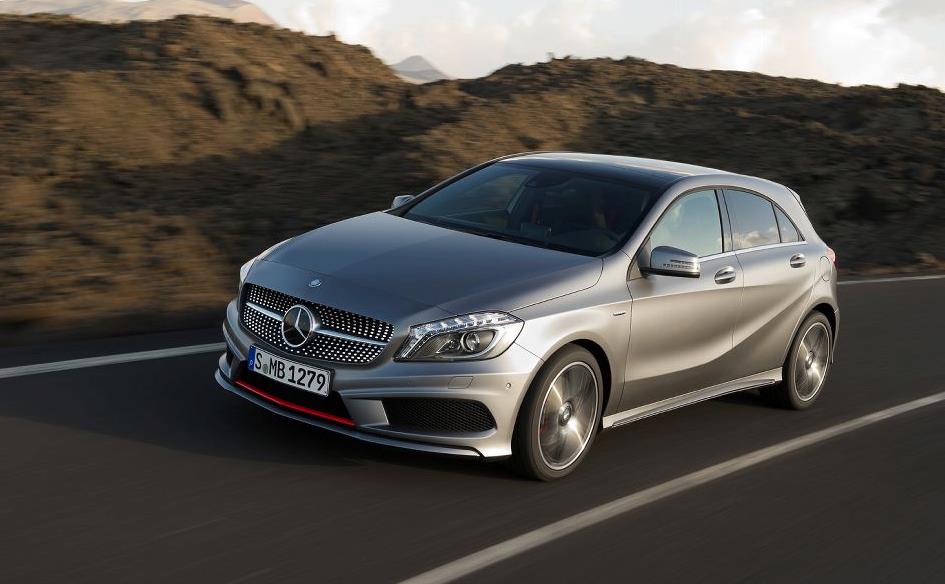 The newly reformed Mercedes A-Class is soon to be released. Rather the German manufacturer trailing in the market it seems to be that the latest model could be a contender to lead the way. The Mercedes A-Class has been transformed from its MPV image to a luxury sporting hatchback. When pitted against the Audi A3 how will the A-Class compare.
The A-Class has had a makeover, turning the car into a leaner, longer and neater model than ever before. The small family hatchback not only features sport like features but is accompanied by the class and elegance that is now recognized with the Mercedes brand. A diamond grille, sleek and dynamic side profile reflects the performance the car delivers. The Audi A3 has a similar style to many of its models; the large grill is iconic to the Audi franchise. Large wheel arches and a spoiler emphasizes the power the Audi provides.
The A-Class has many different sporting options so the driver can decide whether they would want an economical hatchback or a performance based model. Petrol and diesel options are available where the driver can chose to either have a maximum bhp of 211bhp from a 2.0-liter petrol engine or as low as a 1.5 diesel 107bhp engine. The various options still manage to deliver a strong and flexible performance. The Audi A3 also offers many options with petrol and diesel models ranging between 1.4-liter and 2.0TDI. The 1.4-liter contains Audi's cylinder shut-off technology making the hatchback very economical. The highest bhp that the Audi can deliver is the 2.0 TDI model with a peak of 248bhp, beating the A-Class.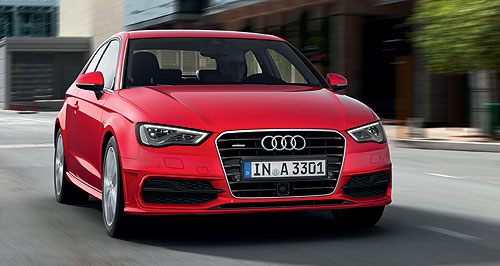 The interior on the new Mercedes A-Class is classy and sophisticated similar to other models within the Mercedes range. Front and rear space is on par with the Audi A3, the boot is spacious and the A-class is one of the most adjustable cars around. Steering and seats can be adjusted to make any driver comfortable. Bluetooth and iPod compatibility throughout keep you connected due to Apple's involvement within its development. The Audi has a multimedia system controlled by simple keys which could be favored over the Mercedes single control dial. Bluetooth comes with the A3 and a USB socket to connect your audio devices.
Overall the two cars are very similar the way they perform, the style and quality they both deliver. Each car has their own positives with the Audi A3 providing a greater performance yet the A-Class could be considered a greater luxury hatchback. All we can say is that the Mercedes A-Class is a serious competitor within the market.