Emmanuel P
February 13, 2013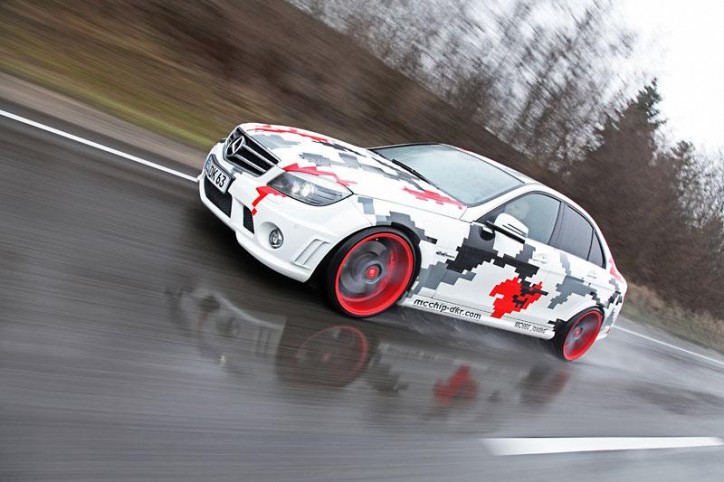 Looking like an art car reminiscent of the ones popularized by BMW, German tuner mcchip-dkr has managed to turn the already great C63 AMG into a car that packs both a visual and a performance wallop.
Upon first sight of this tuner car, what grabs your eye are the decidedly eye-catching graphics, courtesy of CoverEFX. While the graphics package will definitely be loathed by some, it does give the beastly C63 AMG a whimsical look that will make you think that it's a cute designer car with fancy 20-inch wheels.
Which would be a terrible mistake. Because underneath that whimsical exterior is a powerplant that ups the ante from the already threatening 487 hp V8 that AMG has installed. Specifically, mcchip installed a supercharger onto the AMG Performance Package V8, which boosts output to 660. Even with customers being jaded by the huge power outputs of factory powerplants nowadays, 660 hp is still a number that should get the blood boiling. Specially in a smallish Mercedes like the C-Class. A supercharger install like this (with all the attendant tuning and support systems it entails) will set you back 26,000 Euros. If you want the whole package, prepare to shell out a wad of cash in the region of 85,000 Euros.