Giancarlo Perlas
February 3, 2013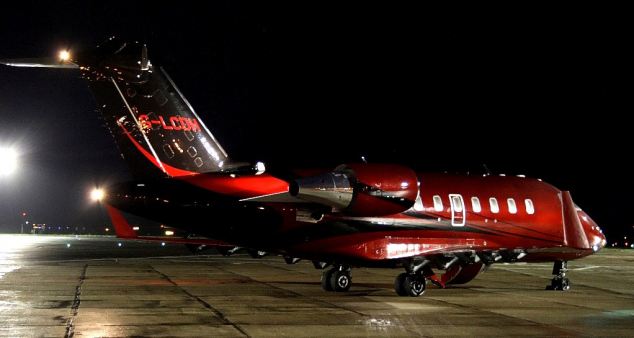 Lewis Hamilton does not only love super-fast cars. He also loves fast planes.
As reported in UK's Daily Mail, the new Mercedes-Benz Formula 1 driver recently bought himself a private jet worth £20 million. The jet, a Bombardier CL-600, can go for a maximum of 500mph and it was customized with a crimson red color. A personal touch was also added to the official registration and body name of the aircraft, as it now reads G-LCDH.
What does LCDH stand for?
It simply stands Lewis Carl Davidson Hamilton, which is the full given name of the former F1 champ.
And what does he hope to accomplish with his jet?
Well, according to the mass media, aside from the personal comfort that he can get from it when travelling from training camp and back, the primary purpose of the jet is to bridge the distance between him and his singer girlfriend, Nicole Scherzinger.
Truly, love is in the air for our young driver as Valentine's Day draws near.