Giancarlo Perlas
February 5, 2013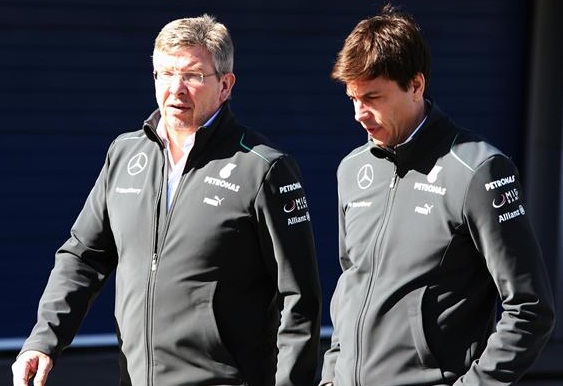 Team Mercedes-Benz has definitely made plenty of noise in the sporting world lately. It started with the retirement of Michael Schumacher from the team. Then, the acquisition of the group of big names such as Lewis Hamilton, Niki Lauda and Toto Wolff made it to the top headlines. Controversies further made them subjects in the television and various news sites.
So, if you are among the fans out there who are looking for more information about the hottest topics surrounding the team, check out the facts that we acquired from the interview conducted by Formula 1 with Ross Brawn and Toto Wolff.
The Change in Management
Brawn commented that this will not affect the engineering and operations of the team. However, he said that the changes in senior management will greatly benefit the team in creating strategies.
The New Engine
Wolff confirmed that the new V6 1.6-litre turbo engine will be made available in 2014.
The New Car
Brawn said that the new car comes with an enhanced aerodynamic performance coupled with developments in the exhaust and suspension. Since passive DRS is still legal, they are planning on utilizing it depending on the results of the following tests.
The Relationship of the Drivers
Brawn said that the relationship of Nico Rosberg and Lewis Hamilton is great and they are good friends. Both are professional and committed to the team he added. It is expected though that both men will try to outdo each other on the track.
On Wolff's Plan with his Shares
When asked if Wolff is planning to buy more shares in order to become the sole owner of the team, he answered that he is not looking forward to that at the moment since Mercedes-Benz has committed itself as the major shareholder for a long-term.
Controversial Rumors about Paddy Lowe
Both men stated that the involvement of Lowe lies exclusively with McLaren. Formula 1 tried to push the question further but the two declined to provide more comments about the matter.
Targets for the 2013 Season
Brawn said that their current situation is not yet acceptable. Hence, they have no other goal except improve and move forward this year.