Ryan Joseph Ramos
February 28, 2013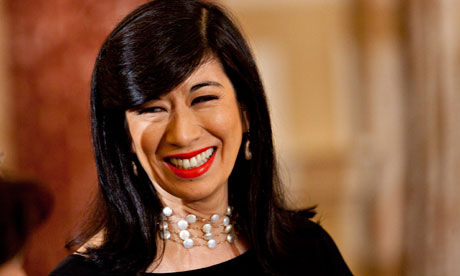 Daimler recently nominated Andrea Jung, who had been CEO of cosmetics and apparel company Avon Products Inc., to its supervisory board. The move is part of an effort to bolster the female representation on the board.
"Due to her very varied past activities, Andrea Jung has excellent management and market knowledge," went the Daimler statement. The company also cited Jung's sales, marketing, and branding expertise as part of the nomination.
Increasing female representation in corporation boards has long been encouraged by the German government. Daimler's annual report for 2012 included a statement saying the company is targeting 20 percent of senior executive representation by 2020.
The supervisory board is responsible for appointing and also overseeing the management board, which is led by the CEO in a corporation's strategy as well as day-to-day functions.
While Jung has been lauded by different entities over her career, including a Forbes 100 Most Powerful Women listing in 2004 and a 25th most powerful woman ranking by the same publication in 2009, her career as Avon's executive chairman has not been spotless. She was named as one of the 5 worst CEOs of 2012 by Bloomberg Businessweek, and her tenure included a takeover attempt and declining revenue.