Peter Parcon
February 5, 2013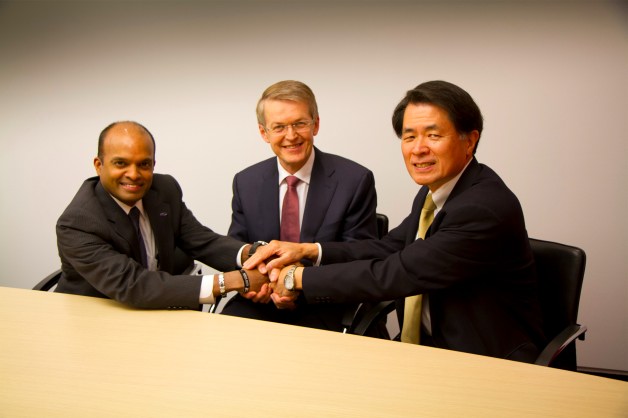 An agreement was forged by three major auto manufacturers recently that will result to a common fuel cell system. The system will be used for upcoming zero-emission vehicles.
The release of reasonably-priced, hydrogen-powered, mass market vehicles within five-years-time is the main goal of the agreement between Ford, Nissan and Daimler. It also aims to set global component standards.
An equal investment will be given by Ford Motor Company, Nissan Motor Company, and Daimler, which will minimize expenses in the development of the technology. This is made possible by optimizing a common design and taking advantage of the economies of scale.
The joint statement by the three manufacturers serves to support the creation of more hydrogen refueling stations and necessary infrastructure that will promote the increased acceptance of the technology.
Ford, Nissan and Daimler have a cumulative experience of sixty years in the technology. The three manufacturers have also around ten million kilometers of fuel cell vehicle testing. According to Thomas Weber, the head of Mercedes-Benz Cars Development and Daimler Group Research, indicated that the alliance will expedite the introduction of hydrogen technology in the world.
Weber said that the three companies are confident of the role that zero-emission vehicles will play in the future. The use of fuel cell technology will also increase due to the commitment of the companies. Mitsuhiko Yamashita, the executive vice president of Nissan, indicated that fuel cell vehicles will complement the electric vehicles in the market today.
Hydrogen found inside the tank of fuel cell vehicles will generate electricity when it reacts with oxygen in the air. The range of fuel cell vehicles will be similar to their gas-powered counterparts and will only emit heat and water vapor.
The declaration by the three manufacturers follows an earlier agreement between Toyota Motor Corporation and the BMW Group that aims to develop a propulsion system for vehicles using hydrogen fuel cell technology.