Ryan Joseph Ramos
February 19, 2013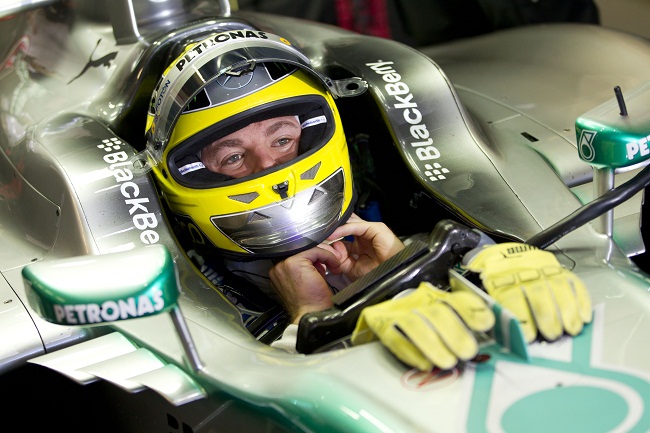 The Mercedes AMG Petronas F1 team is looking really promising. That's the sentiment after Nico Rosberg took to the Circuit de Catalunya track in Barcelona for day 1 of the second round of preseason testing in Formula One, completing 54 laps and setting the fastest lap of the day at 1:22:616.
"We had a mixed day today with some laps lost this morning," said Rosberg, who was able to run for just 14 laps  because of a gearbox problem in his F1 W04. "However we were able to work through a good programme this afternoon and, of course, it's always nice to be quickest at the end of the day."
Rosberg added that he was happy and feeling comfortable in Mercedes' new car. Of course, he also cited that there's still room for improvement as far as aspects like tire degradation go. This is a definite improvement over how preseason testing started for the team in Jerez a couple of weeks ago.
The quickest lap was set within the last hour of the day's testing, with the F1 W04 being fitted with the Pirelli medium-compound tires.
Lewis Hamilton will take over for day 2 of testing tomorrow.