Muamer Hodzic
February 12, 2013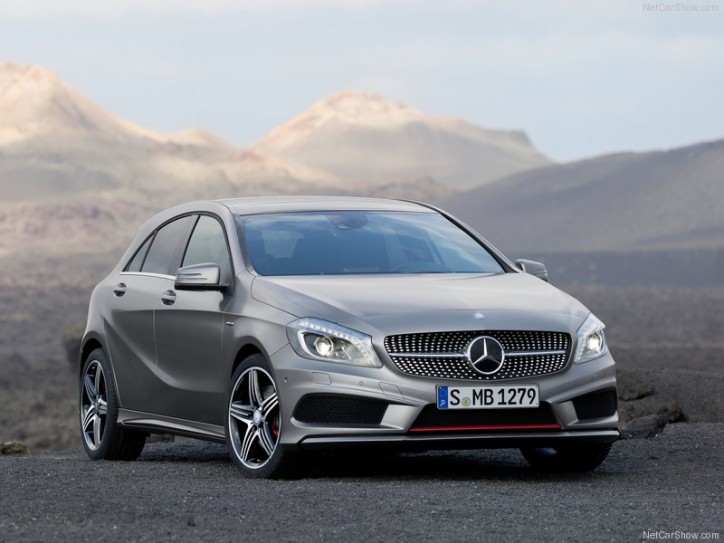 So the Mercedes A-Class has finally arrived and seems to have left the MPV styling in its previous model and transformed the A-Class into a sporting hatchback that can truly rival the Audi A3, VW Golf and the BMW 1 series. But has the model lived up to its hyped transformation or has it disappointed Mercedes enthusiasts.
First of all it's important to highlight the competitors that the A-Class will face by entering the premium sporting hatchback market. The Audi A3 is considered one of the best and with receiving a 5 star review on WhatCar? the A3 excels in performance, handling, user experience and high quality. The Volkswagen Golf is built for practicality, reliability and comfort and with 2 litre models it still manages to provide a powerful performance. Finally the rear wheel drive BMW 1 series is deemed to be one of the best family hatchbacks on the road, with attractive exterior and competitive performances from all engine sizes too. Each car has received raved reviews for their own right, will the A-Class be able to make its mark amongst the best.
First thing noticeable with the Mercedes-Benz A-Class is the looks, a transformation of style and body has made this updated model very desirable and an attractive looking car. The recognisable high quality that comes with Mercedes is reminiscent in this model. An AMG version is available that increases emphasise to the muscle and aggression with curvatures and powerful arches on the body and red trimming is incorporated on the front apron, callipers and diamond grill.
The A-Class has a low centre of gravity increasing grip to the road which allows for a better driving experience, although the ride is deemed to be a little firm according to some early drivers. The Mercedes hatchback comes with a range of diesel and petrol engines each of which feature energy saving methods such as ECO start/stop technology.
The interior keeps the same class that we have all come to expect with any Mercedes-Benz model. Steering and seats are adjustable to increase the level of comfort to the driver. Bluetooth come standard with the A-Class and with Mercedes involvement with Apple expect iPod compatibility throughout.
Overall each premium hatchback have their good points and bad points some may edge towards the A3 as being the best on the market but with the arrival of the A-Class this is worth a considering as a serious option.