Ryan Joseph Ramos
January 12, 2013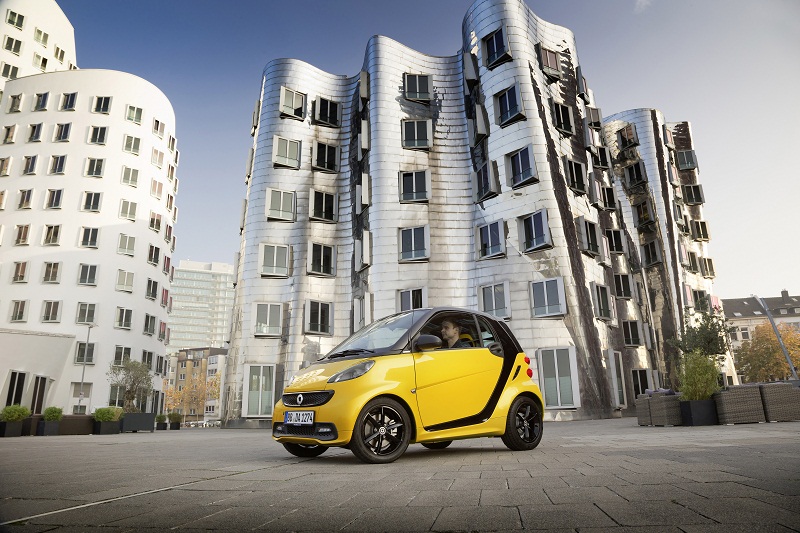 There's just something about fortwo special-edition units—this time, smart is releasing a special edition cityflame variant. The flame yellow body panels and black accents are sure to make the car a hit among smart enthusiasts and those simply looking for a cool, eco-friendly ride. It's a bit exclusive, too, with only 2400 units to be produced in total.
The black on the exterior are on the alloy wheels and tridion safety cell. There's also a full black version to be made available if you don't fancy the pearlescent yellow paint job. The exterior is rounded out by 3-double-spoke alloy wheels , wide tires, and mirror caps all in black.
The interiors aren't lagging behind the exterior appearance as well—there's plenty to appease prospective buyers, such as black leather seat cushions with yellow stitching and yellow inserts made of imitation leather. That continues the black-and-yellow color scheme of the exterior. In addition, the leather of the instrument panel and steering wheel also has some yellow stitching. The floor mats also match the special edition with some 'cityflame' embroidery.
Prices for the smart fortwo edition cityflame start out at €14,490 (around $19,300) for the 71hp coupe version and top out at €18,150 (around $24,200) for the 84hp cabrio unit. Orders can be made today and the vehicles are slated to hit dealerships around April this year.