Giancarlo Perlas
January 29, 2013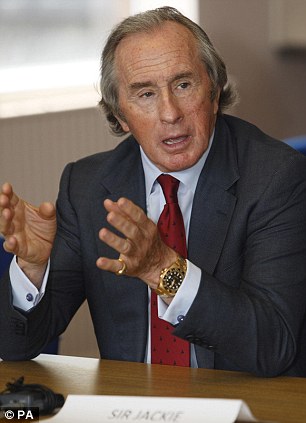 Sir John Young "Jackie" Stewart warned Lewis Hamilton not to get carried away with his status.
"You just have to be damn careful you don't get carried away with your own importance, your own celebrity, or your own schedule outside of being in the cockpit. It can be quite intoxicating," the three-time world champion warned the young former champion. In short, he is simply saying that Hamilton should not get things way over his head.
He urged the 28-year old to maintain his good driving and not to delve too much on mechanical issues. The legend also said that he should avoid getting distracted by factors outside the circuit. The veteran also criticized Hamilton's move to Mercedes-Benz, but eventually stated his respect over the young driver's decision.
Then, Sir Jackie moved to discuss the importance of Ross Brawn to Lewis and the team. He highlighted the experience and expertise of the Mercedes principal which is a crucial factor in getting the group on top of the season's rankings.
Lastly, he warned that Daimler is only interested in being the best and being on top of the game. According to the "Flying Scot", if the team fails to deliver the desired results, a quick decision from the board would spell the end of their motor racing activities if a recession takes place and Mercedes-Benz is no longer selling cars.
Well, Sir Jackie had good points there which some of us would agree on. But I think we wouldn't be seeing Mercedes-Benz going out of business any time soon, right? Considering their resiliency over the years and vast market on a global scale, that's unlikely to happen.