Emmanuel P
January 26, 2013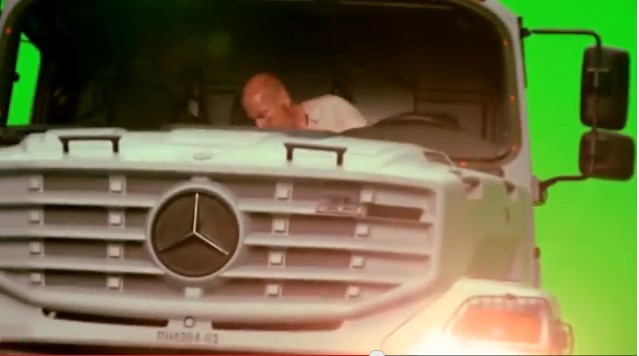 Fans of a certain, um, demographic, will remember with fondness the Die Hard series of movies starring a supercop portrayed by Bruce Willis. Aging though he is , Bruce Willis still does blockbuster action movies, and this latest installment in the series is no exception.
What will be noticeable is the preponderance of Mercedes vehicles our hero will be using throughout the movie, from the Mercedes C-Class to Zetros trucks. In between, we'll see ML-Class SUVs and like Willis himself, ageless Unimogs and G-Wagens. It's no secret that car manufacturers nowadays use blockbuster movies as a vehicle for advertising their products. In the latest Die Hard, Mercedes provided 70 assorted vehicles, at least 4 of each model. Needless to say, after the shoot, there were considerably less intact Mercedes vehicles.
So, the good cop uses Mercedes cars and trucks to battle the Russian mob for the sake of his son. We don't know if it was deliberate or not, but the villains in the movie seem to be using certain vehicles with propeller badges.