Carlo Adrian Canon
January 30, 2013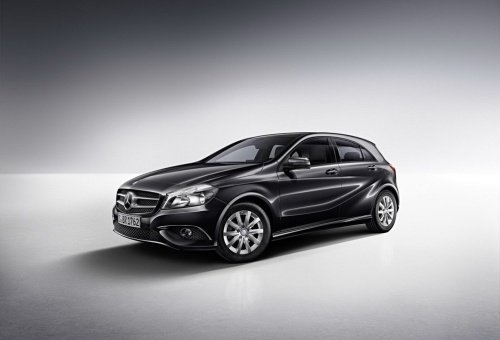 Mercedes A180 BlueEfficiency (petrol) and A180 CDI (diesel) are the two variants added to the A-Class line-up. These two models are the precise opposites of the Mercedes AMG versions.
Mercedes-Benz has launched two BlueEfficiency variants with the diesel as the most fuel efficient that the German luxurious car company has ever made and that is the A180 CDI.
The A180 CDI (diesel) brags its 1.5 –litre and 4-cylinder diesel engine that puts out 109 bhp/260 Nm. It declares a fuel frugality of 33.16 kmpl and 92g/km CO2 emissions.
The petrol version Mercedes A180 uses 1.6-litre, 4-cylinder petrol engine that gives fuel efficiency of 22.95 kmpl and 120g/km CO2 emissions.
The improvement on the fuel efficiency of the BlueEfficiency models compared to the regular variants having the same engines is about 5%. Certain changes have been made to these two variants. Both have a reprogrammed ECU, modified generator management system, improved underbody airflow and reduced aero drag because of the fractional covering made on the radiator grille.