Ryan Joseph Ramos
January 29, 2013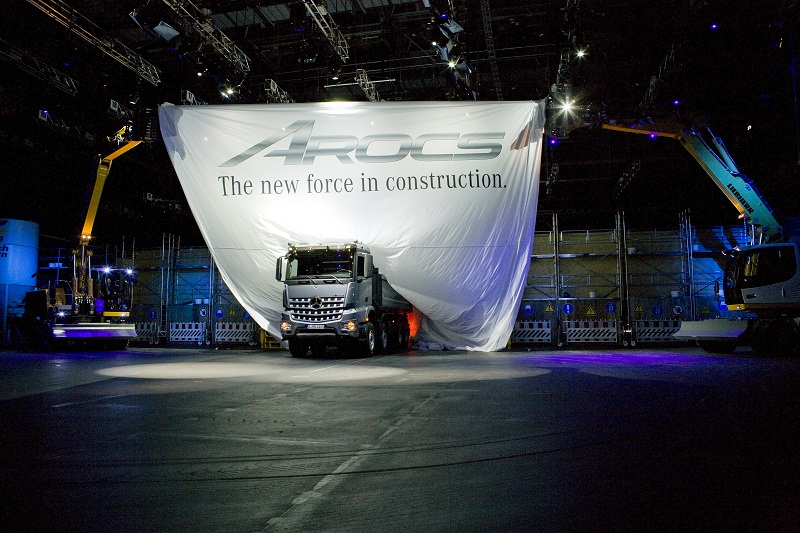 The Mercedes-Benz Arocs, the third model in the automaker's heavy-duty construction vehicle lineup, just had its world premiere in Munich last January 28, rounding out a diverse complement of Euro VI trucks that already had the Actros and the Antos.
The Arocs is set to be gradually introduced into the European market starting May of this year. Its role is heavy-duty construction, complemented well by the distribution transport Antos and the long hauler Actros. The three are built off a common platform, but developed with specific roles in mind in order to better suit the particular needs of prospective buyers from various segments and industries.
Daimler Trucks' expansive lineup that spans 6 brands is banking on the three to herald a new age of well-developed quality models that are also efficient. According to Daimler Board Member Andreas Renschler, the three models are deserving of "a triple A rating," adding that these offer "a big boost" to the global strategy of Daimler Trucks.
"The all-new Arocs is enabling us to bring our Euro VI offensive for heavy-duty trucks to a close a full nine months before the new emissions limit goes into effect," said Renschler.