Carlo Adrian Canon
January 22, 2013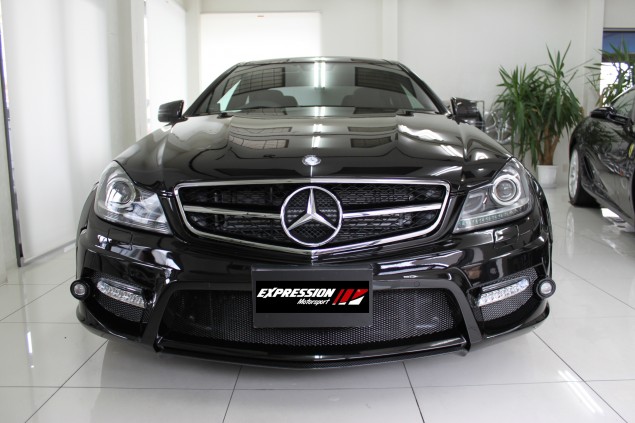 The Belgian tuning expert Expression Motorsport is featuring the Mercedes-Benz C-Class Coupe in a new and wide body kit to enhance the vehicle's performance and artistic taste.
As seen on the photos, the front bumper is new and comes with a carbon fiber front lip spoiler, LED daytime running lights and directional fog lamps for more advanced and sophisticated level. Included in the package are larger hood vents and wider fender flares that give owners the ease in installing wider tires.
For an overall dynamic look, the tuning expert in Belgium added a trunk-mounted spoiler and rear carbon fiber diffuser combined with the double twin-tip exhaust in the back of C-Class Coupe.
The enhancement made by the Belgian tuner on Mercedes-Benz C-Class looks great. The package is presently available. However, Expression Motorsport did not mention about engine upgrades. Information and photos of the C-Class Coupe on its new and wide body kit have been released but no word on pricing yet.