Emmanuel P
January 28, 2013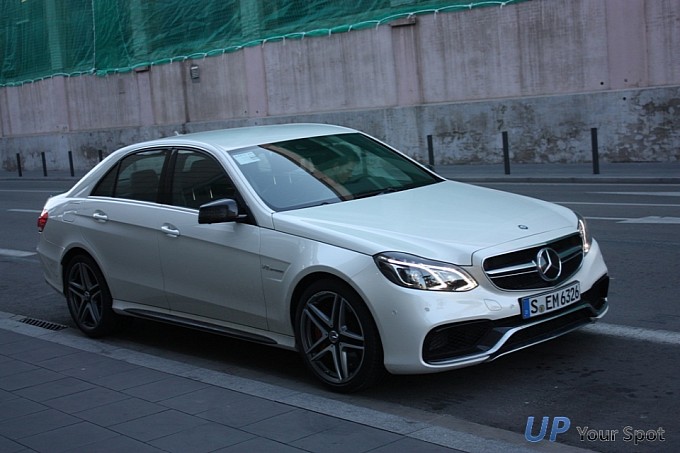 As you'll see in gallery, Barcelona played host recently not to a sporting event but to a couple of brawny Germans, specifically a pair of strapping E63 AMG S-Models. In a game of one-upmanship, Mercedes released the S-Models to silence would-be challengers to the "normal" AMG cars. As if a 560 horsepower E-class sedan would be too boring. Nevertheless, the E63 AMG S-Model boasts of 585 horsepower, so the benchmark that is (was?) the M5 really has its work cut out for it.
Where the the M5 used to be the brawny upstart, it seems that the Mercedes-AMG now has the bigger cudgel, and the design of the E63 AMG S-Model gives no doubt about the mission of this car. It's very aggressive looking, and the functional front intakes seem to tell the bystander to step out of the way lest they be sucked into the engine too, and spat out one of the quad tailpipes.
Seeing the the company's pictures and press releases on new super cars such as the E63 AMG S-Model is all well and good, but nothing beats seeing one in the flesh right in front of you.