Giancarlo Perlas
January 13, 2013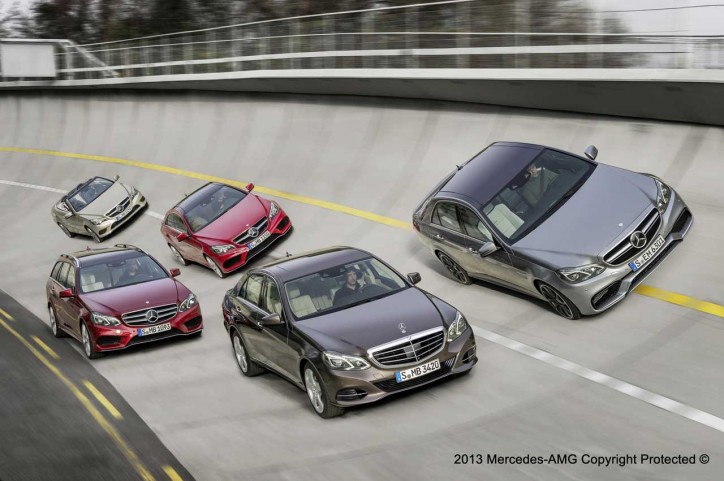 This photo of fast moving group of E-Class cars just surfaced recently at the Facebook page of Mercedes-Benz. The teaser also included the never before seen E63 AMG model.
Although we would love to hear more about the new E-Class cars, especially the specs and added features, all the company provided were pictures. No further details were discussed at the fan page.
But as revealed in the previous articles of BenzInsider, the new car is packed with 4Matic technology coupled with a dual turbocharged 5.5 liter V8 engines. The twin engines are capable of providing an output of up to 550HP with a torque of 531 lb-ft. It is capable of accelerating from 0-60mph too within 3.5 seconds. On top of these, the new generation sedan is equipped with an all-wheel drive feature.
For more exclusive updates about the new E63 AMG and other new releases of Mercedes-Benz, be sure to check BenzInsider from time to time.