Giancarlo Perlas
January 3, 2013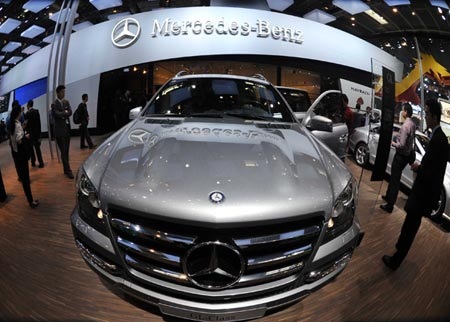 December 18 marked the integration of Mercedes-Benz Service Co. in Beijing. It was a joint venture of Daimler and Beijing Automotive. The partnership aims to focus on improving sales of both imported and locally-made Mercedes-Benz cars in the region. The China-based partner also united the major dealers in the country to further boost its performance in the market.
According to the report of Guangzhou's Time Weekly, this effort intends to strengthen the sales channels of Mercedes-Benz in China. The step serves as a remedy to the disappointing performance of Mercedes-Benz in terms of sales in the area.
Reportedly, Mercedes-Benz cars in the country only displayed a 4.2% growth in sales during the first 11 months of 2012. This figure was nothing compared to the 30% growth of both its rivals BMW and Audi.
The low rate of sales was attributed to the complicated sales network in China which restricts its improvement. Another thing that limits its performance is the conflicting views of the partners in terms of marketing and in setting up different distribution lines.