Emmanuel P
January 25, 2013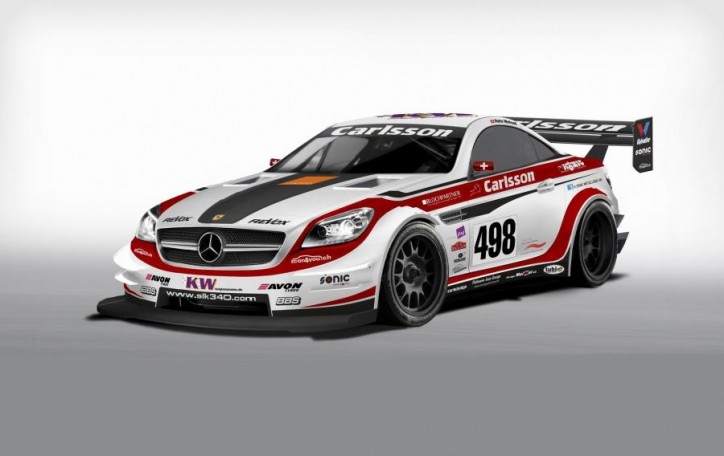 Carlsson is better known as a tuning firm that produces high-end performance and aesthetic kits for Mercedes luxury sedans. With their announcement of a racer specially developed for international hillclimbs, Carlsson is making it known that they are in the business of developing hardcore race cars too.
As the renderings show, the basis for the car will be a Mercedes SLK, hence the company moniker for it as the Carlsson SLK 340. Unlike today's Mercedes sedans that don't reflect engine sizes by their badges anymore, the SLK 340 does displace 3.4 liters from its V8. Said V8 will be developing 610 horsepower and around 317 lb-ft of torque. Mated to the engine will be a proper Hewland competition transmission that will help propel the 1,700 pound race car to insane velocities.
Body panels and parts of the structure are fabricated from carbon fiber, including the seats and rear diffuser. A KW coilover suspension will handle the corners in tandem with Avon tires on 18-inch BBS rims. Carlsson adds that all relevant safety measures are implemented, including the installation of a competition-spec rollcage.