Peter Parcon
December 15, 2012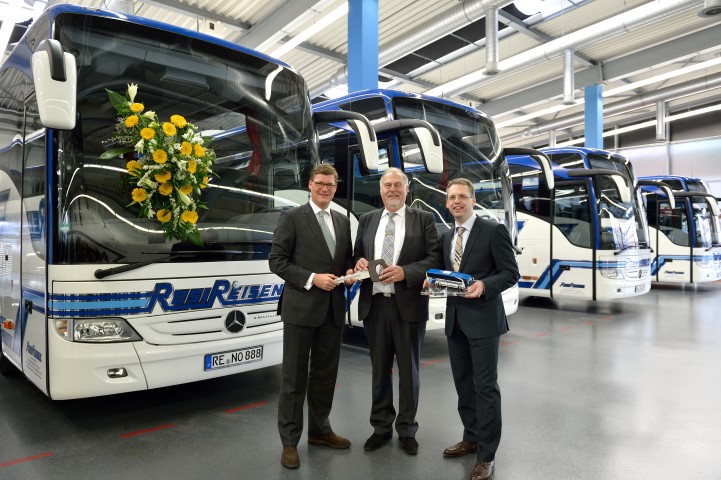 To commemorate its fortieth anniversary, Rosi Resien acquired a distinctive fleet of Mercedes Benz touring coaches. These unique touring coaches feature a unique retro-design based on the first set of vehicles that the company used in the 1980's.
On December 14, the Marketing, Sales and After-Sales head of Daimler Buses, Till Oberwörder, turned over the last set of touring coaches to Rosi Reisen Company Director Johannes-Gerd Overhoff Junior. This last set of touring coaches consisted of two Travengos and ten Tourismos.
Johannes-Gerd Overhoff Junior revealed during the turnover ceremony that the new fleet of touring coaches epitomizes the tradition and accomplishments of the company. The turnover ceremony was held at the Manheim bus plant and was attended by twenty of the staff and drivers of the company along with fifty selected touring clients.
The safety features that Mercedes-Benz started to offer four decades ago sets its touring coaches apart from its competitors.
In addition to these safety features, the company also provides clients efficient and economical products that are typical of a Mercedes-Benz vehicle.
Rosi Reisen was established in 1972, and owes its success as a tour operator to the business policy of the family, its proximity to the clients and the use of the latest buses for its business. The company continues to uphold these values even up to today and is further emphasized by the retro-design of its recently acquired Mercedes-Benz touring coaches.