Peter Parcon
December 28, 2012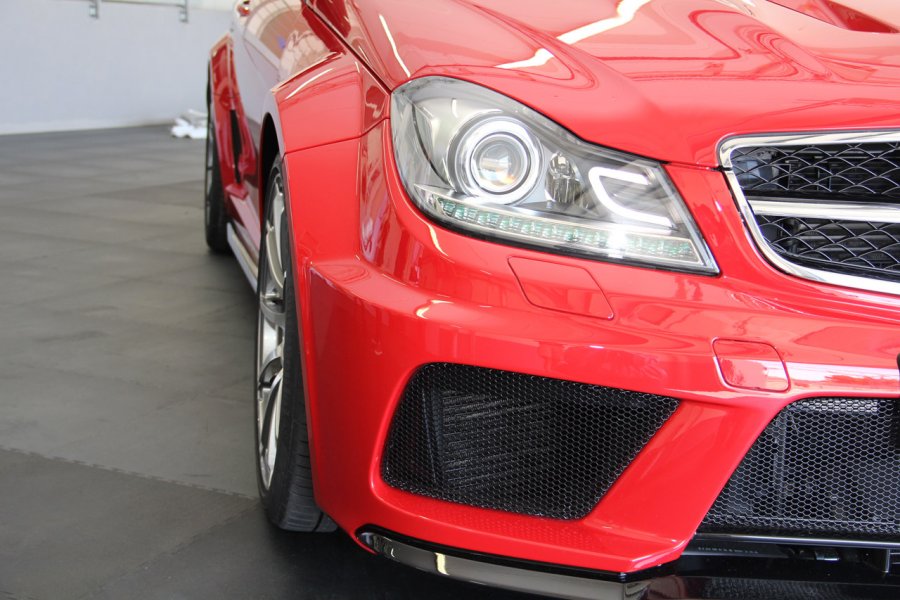 An autocar.co.uk report revealed that a new turbo-charged V8 engine may be being developed by AMG for the Mercedes-Benz C63 AMG. Unnamed sources have indicated that the naturally-aspirated 6.2-L V8 engine on the C-Class will be replaced with a turbo-charged 4.0-L V8 engine by AMG.
The new V8 engine will feature a similar modular design that is used on the four-cylinder 2.0-L engine of the Mercedes-Benz CLA45 AMG and the Mercedes-Benz A45 AMG. The two engines will use similar bore spacing, individual cylinder displacement, and other specs.
The modification will not reduce the power offered by the vehicle. The 4.0-L forced-induction engine will offer 450HP of power, although it will reportedly be capable of offering up to around 600HP of power.
In the long run, it will be used instead of the 5.5-L V8 of the Mercedes-Benz SLK55 AMG. Although Mercedes-Benz AMG chief executive Ola Kallenius did not directly confirm the upcoming 4.0-L engine, he revealed that the company is set on offering smaller-sized engines at some point in the future.