Carlo Adrian Canon
December 21, 2012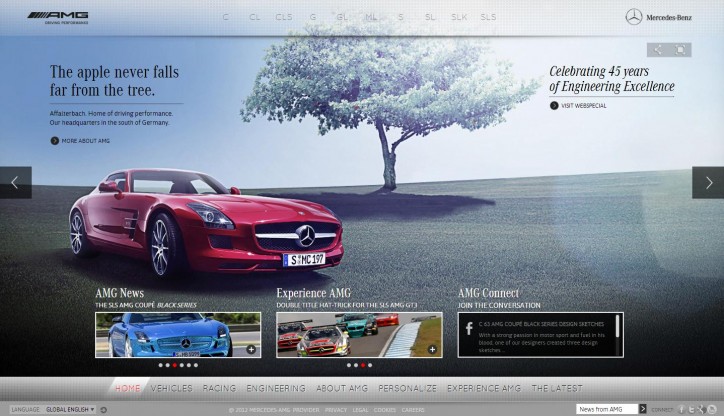 Mercedes-Benz will start the coming year with a new vehicle configurator as well as a brand-new AMG website, so their customers can enjoy a wide range of detailed views of the vehicles. Customers and website visitors can already experience the appealing world of Mercedes-Benz in many ways with the elegantly designed customer-oriented service functions through the new vehicle configurator, various interaction options through social media networks and high resolution images with zoom function which can display every detail of the car.
The new vehicle configurator will let customers have the configuration of their own Mercedes-Benz dream car.
AMG will also launch a new internet presence in its corporate website next year. So, aside from giving that great visual experience which allows visitors to enjoy a 360 degree viewing features, it is also offering a high level of detail and service to customers, and that includes easy navigation and complete transparency in terms of cost and financing options.
Through the newly designed HTML platform based AMG website, customers can have access to the website by using their tablets or smartphones.