Giancarlo Perlas
December 24, 2012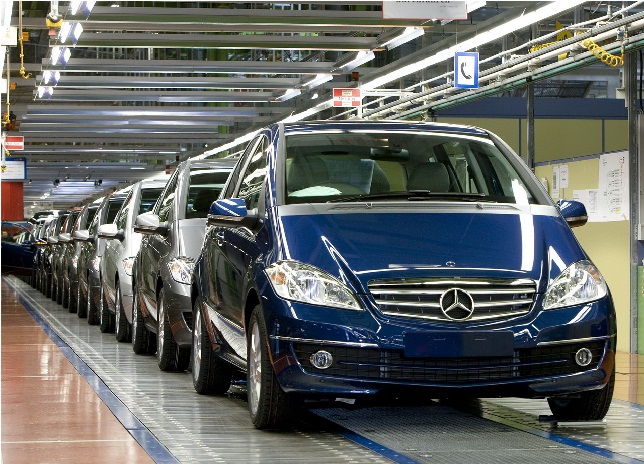 As the end of year 2012 comes close, Daimler published its annual milestones. Among them were increased sales, more production figures, expansion and higher investments as compared to the previous year.
More Sales
Based from the report, the demand for Mercedes-Benz units remained high. From January to November this year, the German manufacturer was able to sell around 1,194,904 cars. The figure is 5.1% higher than last year. The fact that the month of December is not yet over means that the statistics has the tendency to increase. Among the popular selections this year are the A-Class, B-Class and M-Class.
More Production
According to the publication, the projected production of Mercedes-Benz until the end of 2012 is 1.34 million. The improved capacity utilization of the manufacturing plants of the company was due to its progress in terms of sales which further signifies that the demand for their cars is high. Reportedly, their major plants in Tuscaloosa and Rastatt are now going on a three-shift schedule, including special shifts on weekends, to satisfy all their customers' orders in a timely manner.
Major Expansion
Major expansions in the operation of the company were also seen this year as they opened up a major plant in Kecskemét, Hungary. More stores are being opened up as well in strategic locations around the globe to capitalize on their potentials at a marketing standpoint.
High Investment
Investments are being poured out to the production plants of Mercedes-Benz to meet the objectives of their 2020 growth strategy. Three billion euros were allocated for the plants in Rastatt, Untertürkheim, Sindelfingen and Bremen this year alone.
Targets
Mercedes-Benz is planning to pump up investments in international locations such as Asia, especially in China, and also in the US. The Daimler article stated that they will invest 2 billion euros in Beijing and 2.4 billion dollars in Alabama. A closer partnership with Nissan is envisioned by the company too starting 2014 for further advancements in their Tuscaloosa Plant operations.