Emmanuel P
December 13, 2012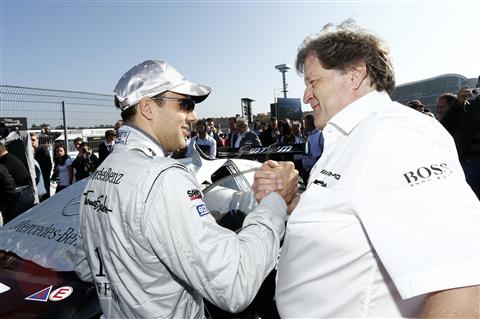 After more than two decades as head of Mercedes Motorsport, Norbert Haug and Mercedes have agreed to part ways. While this year's results may have had a bearing on Haug's and the Mercedes board's decision, looking back at Haug's 22 years at the helm of Mercedes Motorsport ought to put things in perspective.
From the time Norbert Haug headed Mercedes Motorsport in 1990, the division has amassed 87 victories and 6 titles in Formula 1 alone. During that period, Mercedes' DTM teams won 32 titles. In terms of statistics, this would translate to a 54 percent winning streak. And of the 986 combined races in F1, DTM, Indycar, GT racing, Group C and F3, Mercedes Motorsport under Haug won 439, which translates to a winning percentage of 45 percent.
Though no replacement for Norbert Haug has yet been named at this time, preparations for next season are going forward as planned, and Haug himself is confident that Mercedes Motorsport will continue winning races and championships in the forthcoming seasons.