Peter Parcon
December 27, 2012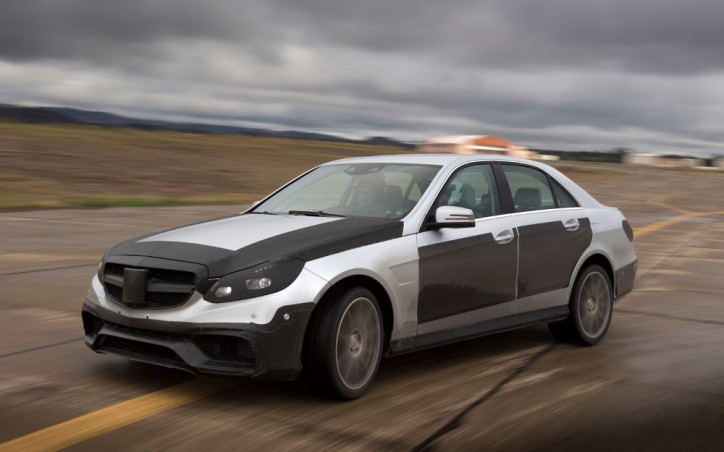 Reports indicating that the enhanced model of the Mercedes-Benz E63 AMG will offer a modified 4MATIC all-wheel-drive system with a torque distribution of 67 / 33 (rear /front axle) were found to be accurate. This will give this model a much better handling, and will make it faster on the track compared to the earlier RWD design, AMG chief executive Ola Källenius revealed. In comparison, the E-Class models with feature a 4MATIC system with a torque split of 55/45.
The output of the 5.5-liter twin-turbo V8 engine will increase to 550HP (405kW) from 525HP (386kW) while its peak torque will go up to 531 lb-ft from 516 lb-ft. Due to this design, the enhanced version of the Mercedes-Benz E63 AMG will go from 0 to 62 mph or 0 – 100 km/h in under 3.5 seconds. The vehicle will be able to finish a quarter-mile-run of the vehicle in just over 11 seconds at a speed of 125 mph or 201 km/h.
The enhanced model of the Mercedes-Benz E63 AMG will receive the Performance Package, which see a minimum increase of 26HP and torque of 26 lb-ft (35Nm). Its top speed will also reach 186 mph or 299 km/h from 155 mph to 249 km/h.
The Mercedes-Benz E63 AMG is set to be launched initially in Detroit before it will be unveiled in Europe by spring. It will be arriving in the US market by summer.