Peter Parcon
December 31, 2012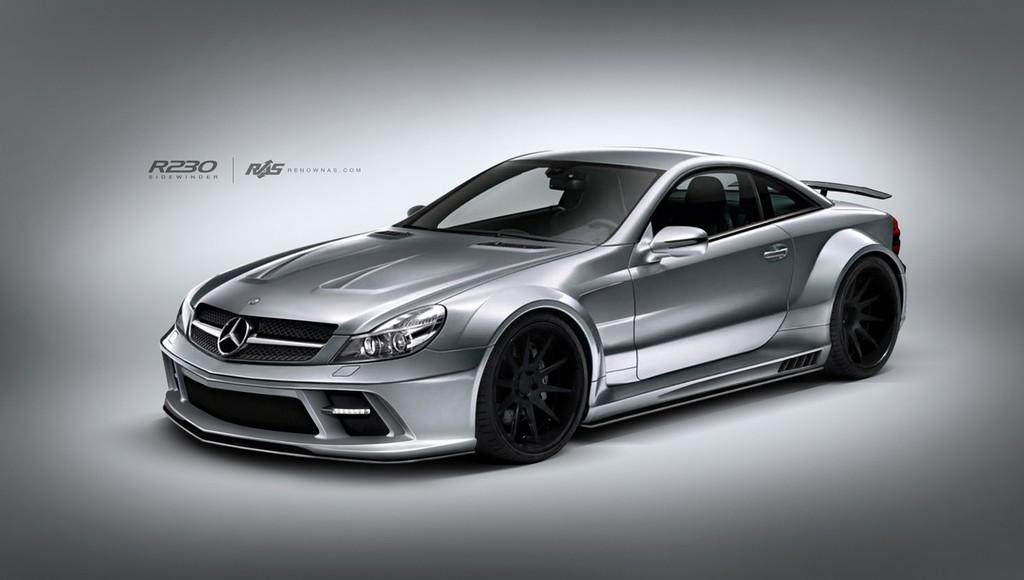 Renown Auto Style, an automotive development company based in California, has given the Mercedes-Benz SL (R230) a new wide body kit.
The company, which is widely known for creating customized kits for Lamborghini models, has given the older model of the SL-Class some customizations of its own.
The new body kit has given the Mercedes-Benz SL (R230) an extra ten inches in width when compared to the Mercedes-Benz SL65 AMG Black Series. It is also wider by one inch compared to the Murcielago. The kit gives the car a new hood, front fenders and bumpers, trunk spats, side skirts, diffuser, rear bumper, full rear panels, a brand new water tank, and wheel well liners.
A number of components for the Mercedes-Benz SL (R230) will also have carbon fiber options. These components include the front lip, side skirts, light bar, wing, skirt vents and bumper vents. A vacuum bagged fiber-reinforced plastic cloth manufactured using the epoxy resin system will be used for the body components of the vehicle.
All of the components will be produced in the United States. The Lifetime Renown Protection Plan will allow users to replace damage components at half its MSRP, according to Renown Auto Style.