Ryan Joseph Ramos
November 3, 2012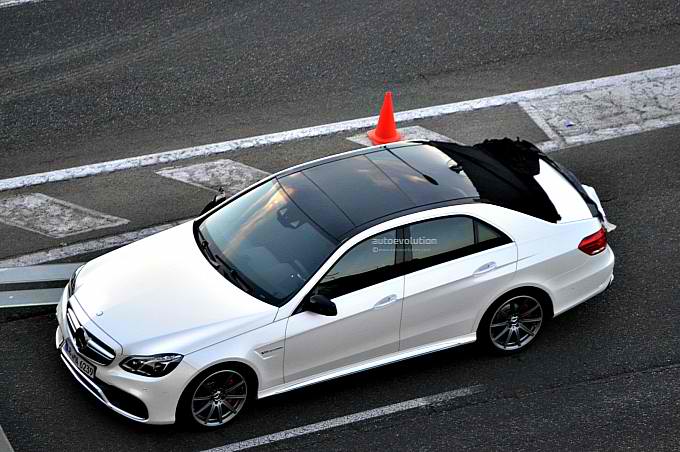 What you see here is probably the 2014 Mercedes-Benz E-Class, photographed by Victor Gutierrez Poza from his room in a Madrid hotel. It's still a bit clad in shroud at the rear, but most of the body is visible—including a view of the unibody headlights. It veers away from the four-headlight setup commonly found in recent E-Class vehicles, which is why many believe this could be the refreshed E-Class.
Evident in the picture as well are the vehicle's fresh bumper and grille, and the rims seem to have been redesigned, too. It's still unclear whether the vehicle is an AMG variant or the top model in the Mercedes range thanks to the V8 biturbo stamp right after the front fenders.
The sides feature sharp body highlights to give the vehicle a really modern look, as Mercedes-Benz is aiming to give the vehicle a more commercial kind of appeal.
Watch out for more developments on this vehicle. We'll make sure to report them to you right here.
Source: AutoEvolution