Ryan Joseph Ramos
November 12, 2012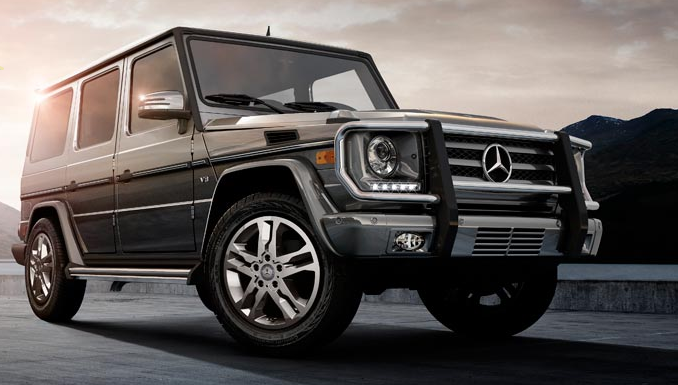 For those who are looking for style, performance, and a decent set of off-road capabilities from their SUVs, the Mercedes-Benz G550 is an excellent choice. MBUSA offers these vehicles starting at $113,000 (MSRP) with the 5.5-liter V8 engine, 382 horsepower, and a towing capacity of 7,500 pounds max.
While the G550 is capable enough on off-road paths, one also has to wonder when specially designed trail-optimized options would be available at Mercedes-Benz dealers, like when new Trail Teams Special Edition packages started to be sold at Toyota FJ Cruiser dealerships. Those were received fairly well by the public, and with the resurgence of off-roading and of other outdoor activities, there should be a good market for premium Mercedes SUVs with additional off-road capabilities.
The G550 comes with permanent all-wheel drive, but also comes with a 2-speed transfer case and three locking differentials in order to give the kind of versatility needed to handle a wide range of terrain and driving conditions. The 7-speed automatic transmission also helps make driving on different types of terrain easier. Other features include an Electronic Stability Program, Trailer Stability Assist, and a top-caliber G-Class suspension. From the highway to the hills, drivers certainly won't have a hard time.