Ryan Joseph Ramos
November 3, 2012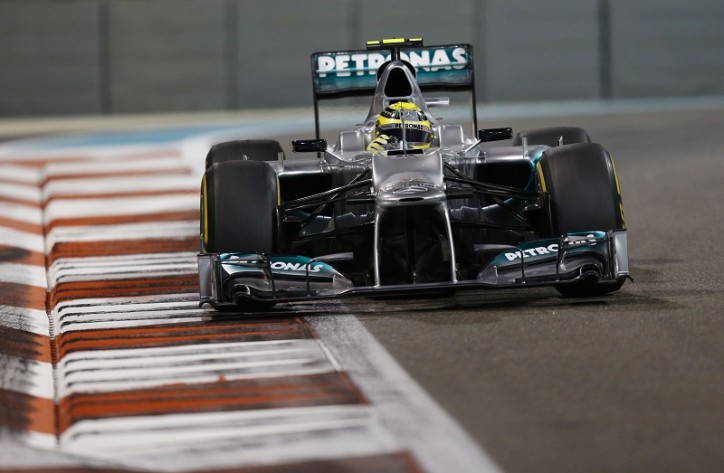 Mercedes was able to get a decent result in the qualifying for the 2012 Abu Dhabi Grand Prix, with Nico Rosberg qualifying at P8 and Michael Schumacher at P14 on the starting grid. Pole position went to McLaren-Mercedes driver Lewis Hamilton, who edged out the two Red Bulls by a considerable margin.
"Qualifying worked out well for us today as P8 was our target and we were able to achieve that position," said Rosberg, whose lone run on the option tires during Q3 allowed him to clinch P8. "I'm ahead of a Ferrari and a Lotus so that's a good step, and we have made some improvements with our set-up work this weekend. Thanks to my mechanics today who did a great job to fix an issue with the brakes just before qualifying and make sure that the car was ready in time."
Schumacher, on the other hand, was clealy disappointed. "My qualifying did not exactly go according to plan today," said Schumi. "We changed our approach a little for the last run in Q2, and then I did not properly make use of it in the first sector and particular in turn one."
Count on both drivers to give it their best at the race tomorrow.