Ryan Joseph Ramos
November 2, 2012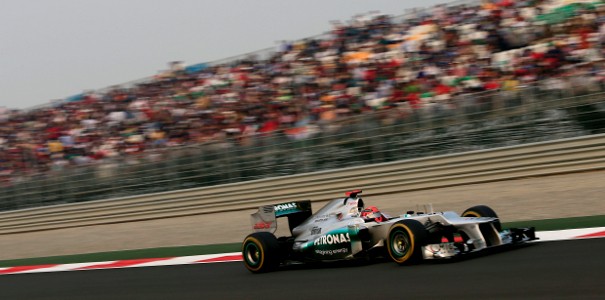 There are only three more races to go before the 2012 Formula One season wraps up, and this time we're headed to Abu Dhabi for round 18. The battle for the championship is getting exciting even as Sebastian Vettel is threatening to pull away, and sadly, no Mercedes driver is in a position to challenge for it.
Lewis Hamilton and Jenson Button of McLaren-Mercedes are in fifth and sixth places, respectively, followed by Mercedes AMG Petronas driver Nico Rosberg at seventh. Michael Schumacher is all the way down at 14th, overtaken by Force India's Paul di Resta four races ago. Still, that's not to say the Mercedes drivers won't give it their all to grab some championship points as the season nears its close. Mercedes is a distant fifth in the constructors championship, although McLaren-Mercedes is third.
"Abu Dhabi is one of the races I look forward to travelling to," said Schumacher. "The facilities there are state of the art, very modern and very attractive. The timing of the race makes it even more appealing: it's something quite special and uniquely fun to race from day into night."
Rosberg added that he considers Abu Dhabi one of the calendar's highlights. "I really enjoy driving the track, particularly with the unusual twilight conditions, and the setting around Yas Marina is very special. On the track, tyre work will again be crucial this weekend. We are working hard on it and our goals this weekend will be to score some points and to learn for next year."
As per usual, we'll update you with recaps of the qualifying session tomorrow and then it's on to race day on Sunday.