Ryan Joseph Ramos
November 18, 2012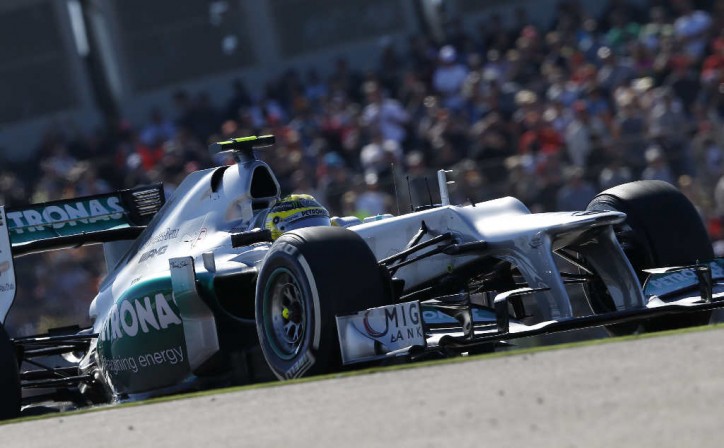 Despite decent practice runs and promising qualifying results, the Mercedes AMG Petronas F1 team failed to get any championship points on race day of the 2012 United States Grand Prix. Nico Rosberg finished P13, while Michael Schumacher—who was on the first three rows of the starting grid—struggled with his tires early and ended up P16. One takeaway from the race, however, is that upcoming Mercedes driver Lewis Hamilton claimed the victory in the race.
"It was a difficult weekend for us and unfortunately we weren't able to score any points today," said Rosberg. "However we have learned some important lessons for next year and that's what counts at the moment." Rosberg added that he very well enjoyed the track regardless of the results, and hopes that the team has learned much from the inaugural race to be more competitive in next year's United States GP.
"To say that the race was a real struggle would be an understatement," said Schumacher. "I couldn't get any grip from my first set of tyres, and there must have been some kind of damage for them to perform so badly. We had to change our strategy to two stops which then compromised our race even further."
Joining Hamilton on the podium were Sebastian Vettel at second place and then Fernando Alonso at third. Vettel continues to pull away from Alonso in the drivers' championship standings. He now leads by 13 points heading into the final race on the 2012 calendar. Unless Vettel fails to finish in the points, Alonso will most certainly have a difficult task stealing the 2012 title.
Well, the season wraps up in the next weekend at the Brazilian Grand Prix, so do join us again for our coverage of the event.